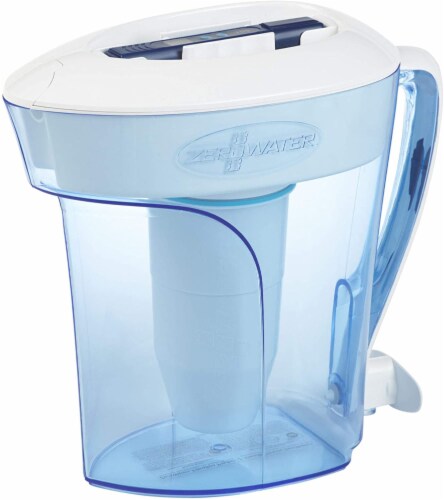 Hover to Zoom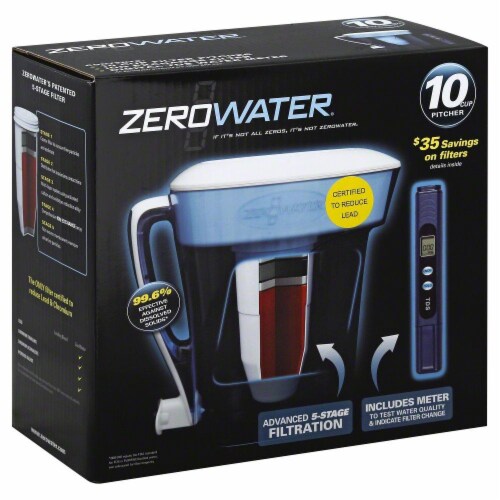 Hover to Zoom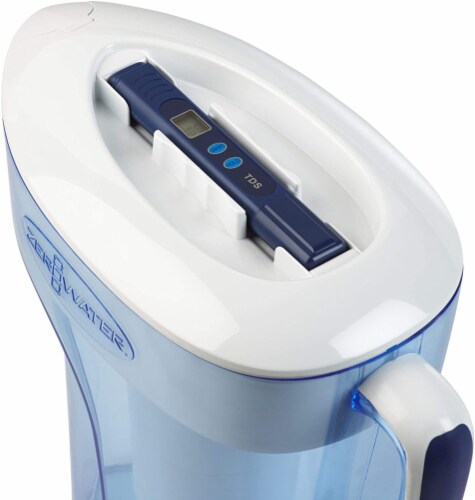 Hover to Zoom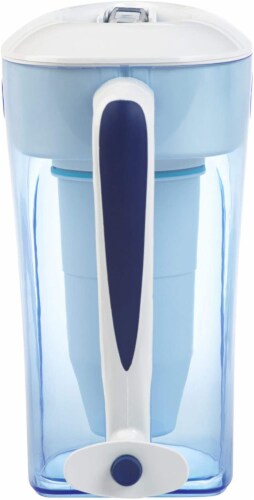 Hover to Zoom




Zerowater 10-Cup Pitcher with Water Filter - Clear
Product Details
ZeroWater's 10 Cup Water Filtration Pitcher features a one-hand, push to dispense spigot that allows you to fill your cup or favorite water bottle without any lifting. The 5-stage filter transforms your tap water into delicious, TDS-free drinking water.
5-Stage Filtration:
Stage 1 - Removes suspended solids such as dust and rust that make your water appear cloudy
Stage 2 - Removes additional suspended solids
Stage 3 - Removes organic contaminants; pesticides, herbicides, Mercury, Chlorine, Chloramine, and stops bacteria from growing
Stage 4 - Removes inorganic compounds i.e. metals, non-metals and radiological contaminants
Stage 5 - Removes remaining suspended solids, holds the resin in place
What is TDS: Total Dissolved Solids (TDS) refer to minerals, salts, metals including lead, chemicals, fluoride and runoff polluting your drinking water. ZeroWater Technology is the only water filtration system to remove 99% of TDS, equivalent to TDS in purified bottled water. Exchange stage removes virtually all dissolved solids that may be left over from public water systems or even leached into your water from piping such as Aluminum, Lead, Zinc, Nitrate and more.
10 CUP WATER FILTERING PITCHER: You'll always have cleaner, pure tasting water on hand with our BPA-Free, water filter pitcher in your fridge.
The included, free water quality meter lets you test your water, so you never have to wonder about its quality.
ZeroWater filters filter water in 5 stages, are NSF certified to reduce lead and other heavy metals. Zerowater removes 99.6% of total dissolved solids, 2X more than the leading brand (tested by independent lab).
ZeroWater filters are the only pour-through filters NSF Certified to remove chromium & lead.
---