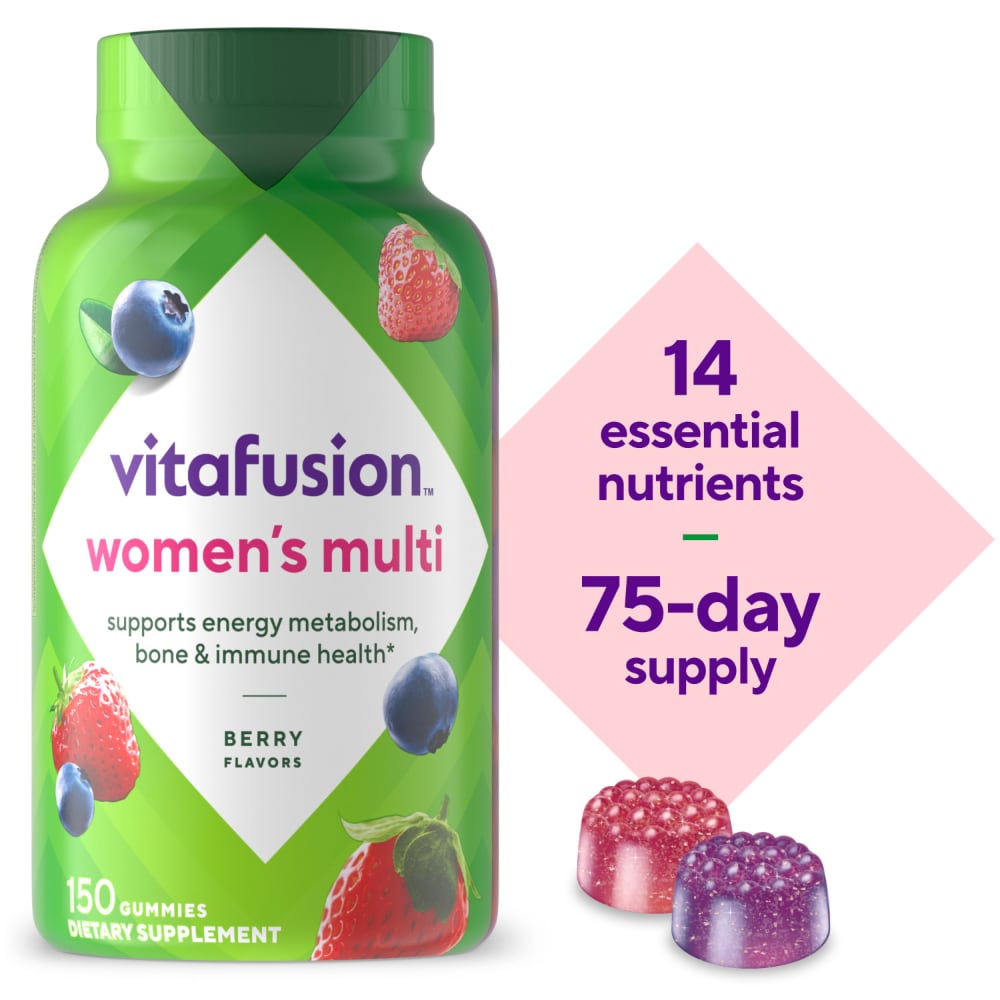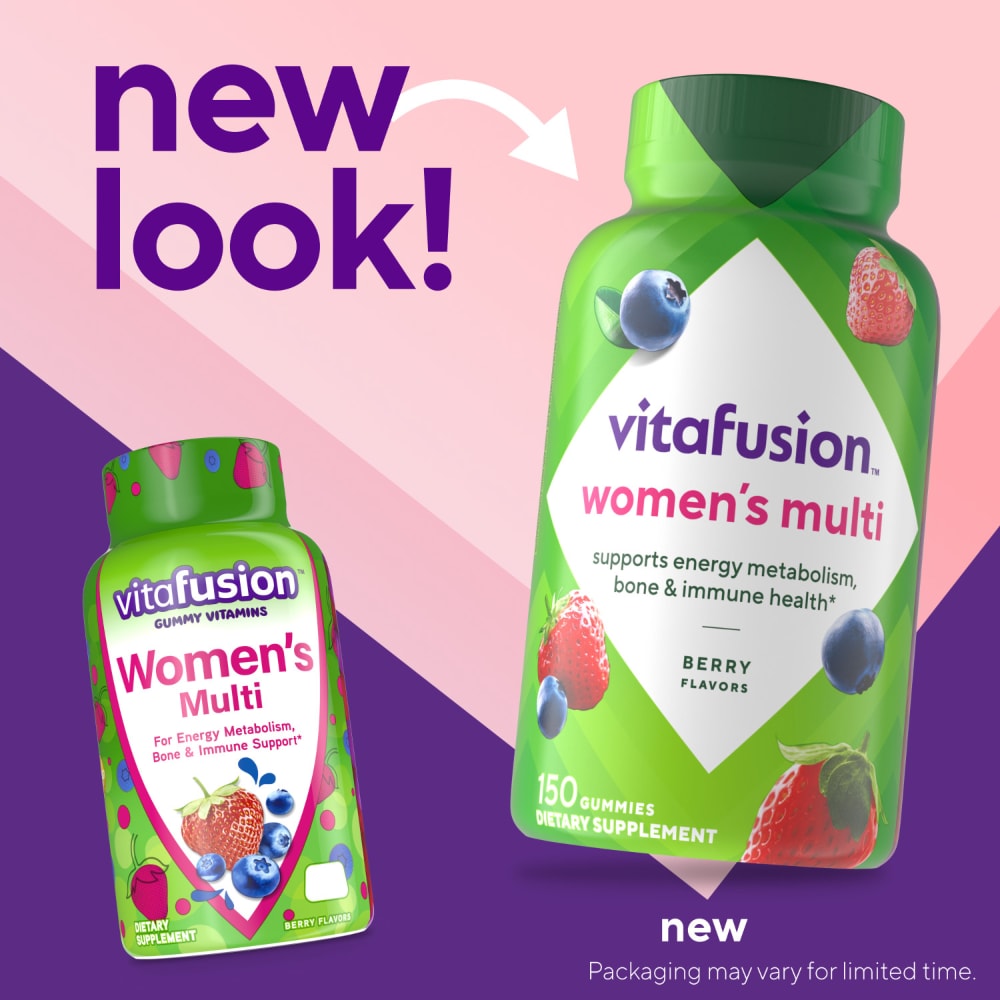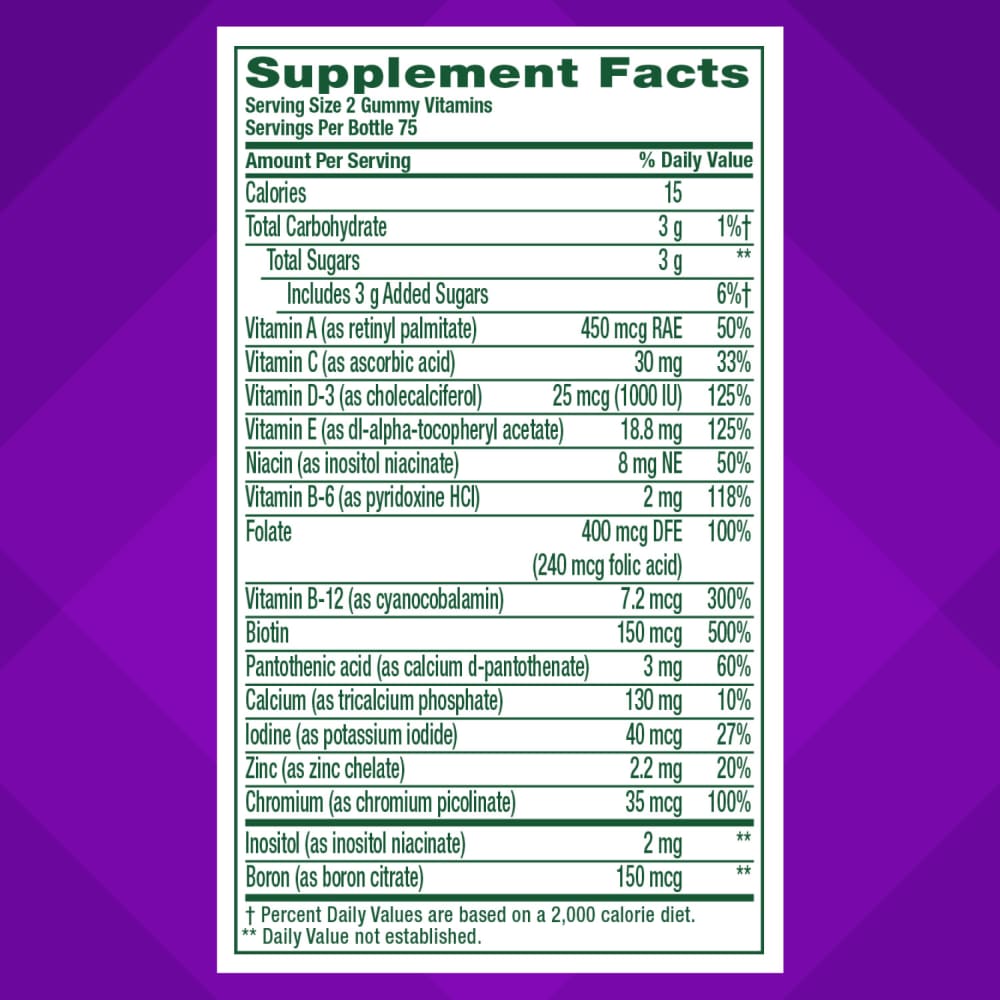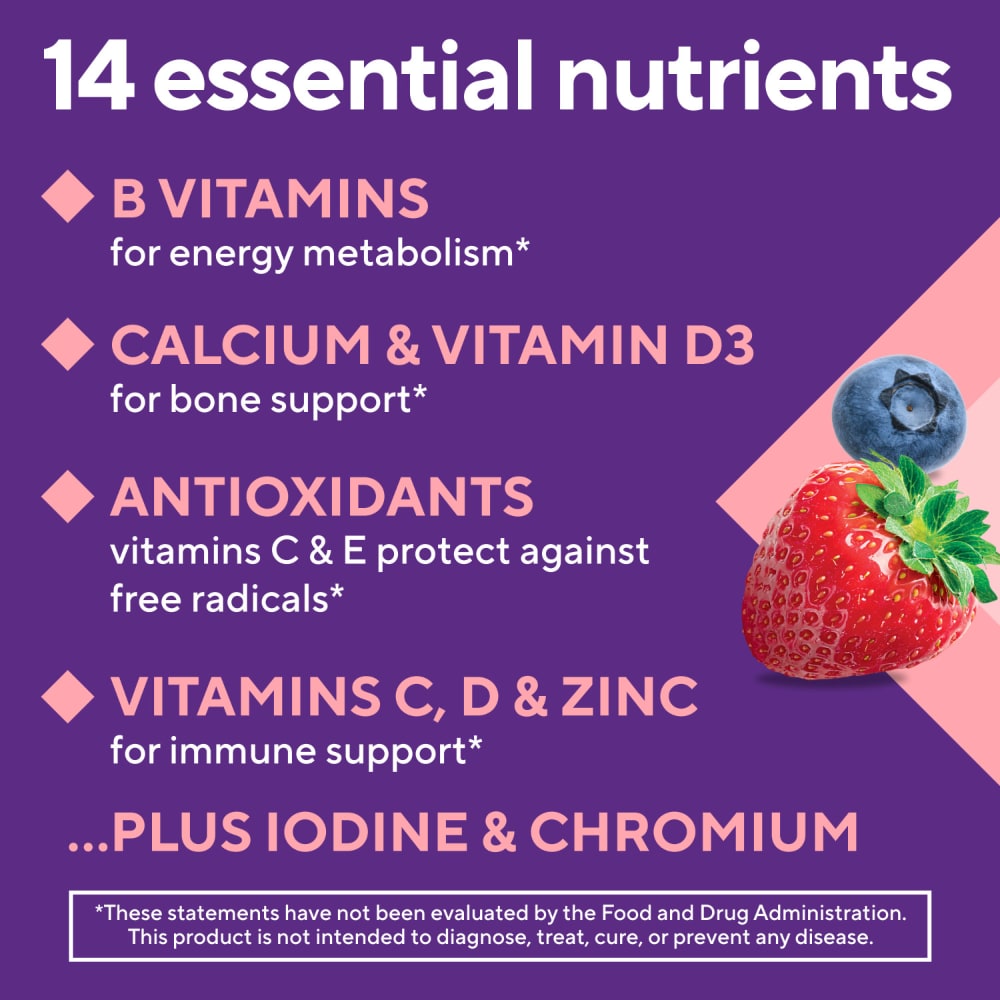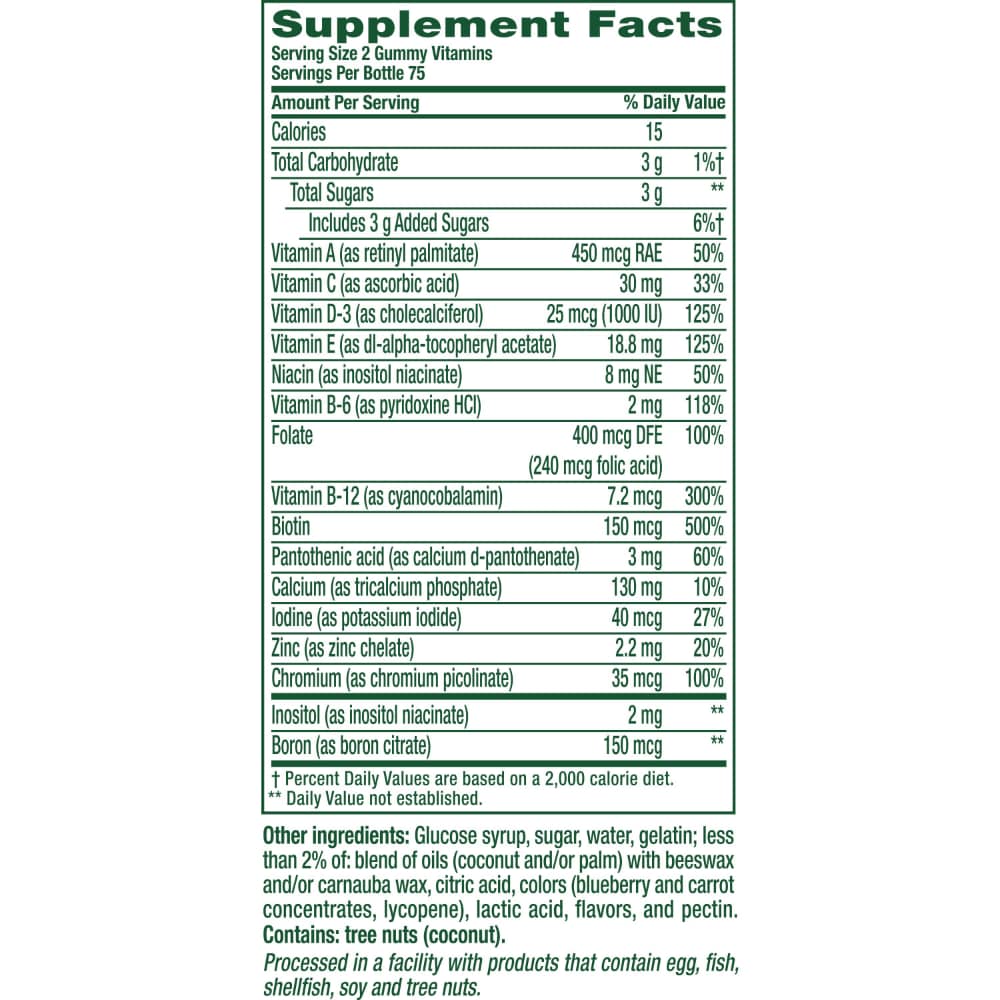 Vitafusion Women's Natural Berry Flavored Multivitamin Gummies
Purchase Options
Located in Aisle 27 in Your Store
---
Vitafusion provides a complete multivitamin formula that has been specially formulated to support the specific health needs of women. A fusion of essential vitamins, minerals and natural fruit flavors, these great-tasting gummies provide a convenient alternative to hard-to-swallow pills. Manufactured with 100% certified renewable energy.
Excellent Source of Vitamins A, C, D, & E
Bone Support
6 High Potency B Vitamins
Adult Vitamins
Energy, Metabolism, & Bone Support
Clinically Proven Absorption for vitamins C & D3
A convenient alternative to hard-to-swallow pills
No high-fructose corn syrup
No artificial sweeteners
No gluten
No dairy
No synthetic (FD&C) dyes
Complete Multivitamin
*These statements have not been evaluated by the Food and Drug Administration. This product is not intended to diagnose, treat, cure, or prevent any disease.
---