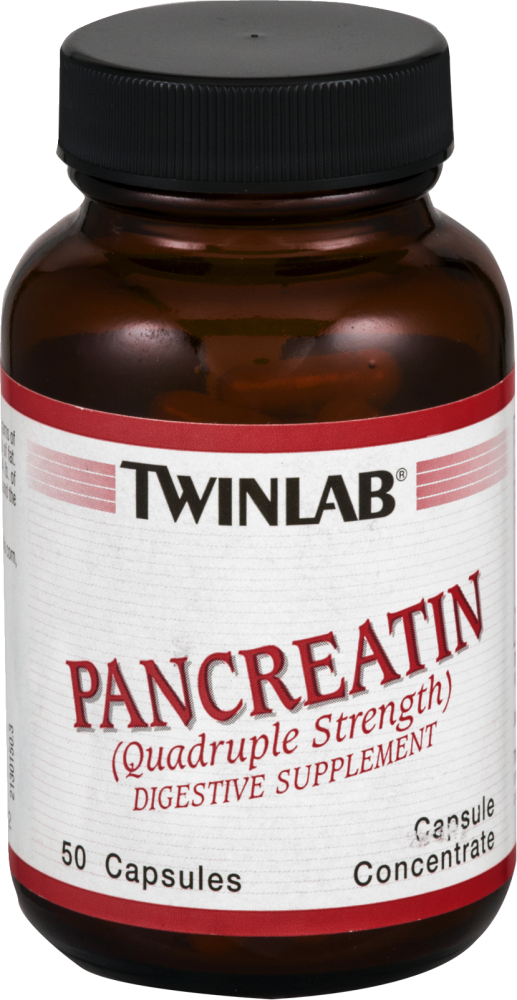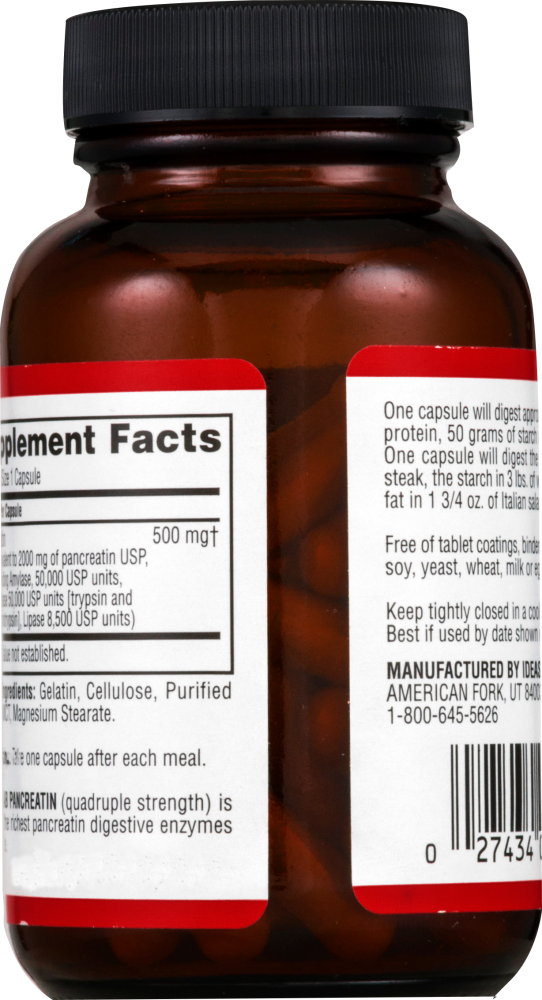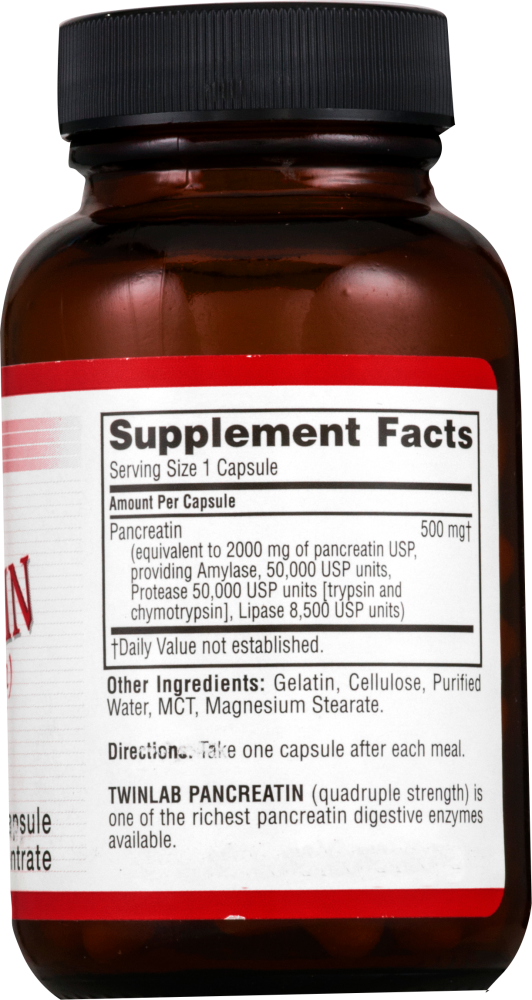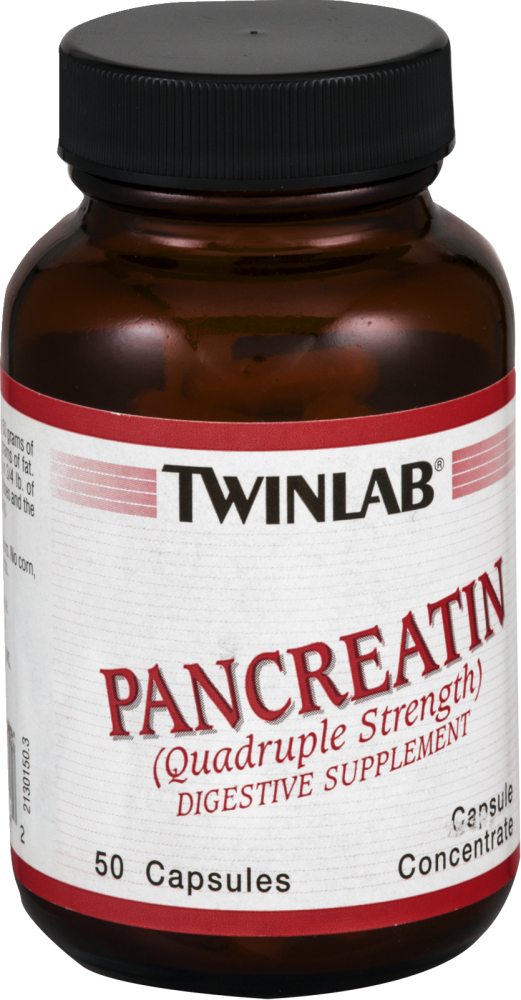 Twinlab Pancreatin Quadruple Strength Capsules
TWINLAB® PANCREATIN (quadruple strength) is one of the richest pancreatin digestive enzymes available.
In clinical research, the effectiveness of the pancreas reduced with age, starting around the age of 30. Pancreatin was clinically tested to improve digestion in people with suboptimal pancreatic function. With the enzymes analyse, protease (trypsin and chymotrypsin) and lipase. TWINLAB® PANCREATIN helps digest dietary carbohydrates, proteins, and fats.
Quadruple Strength
Digestive Supplement
---