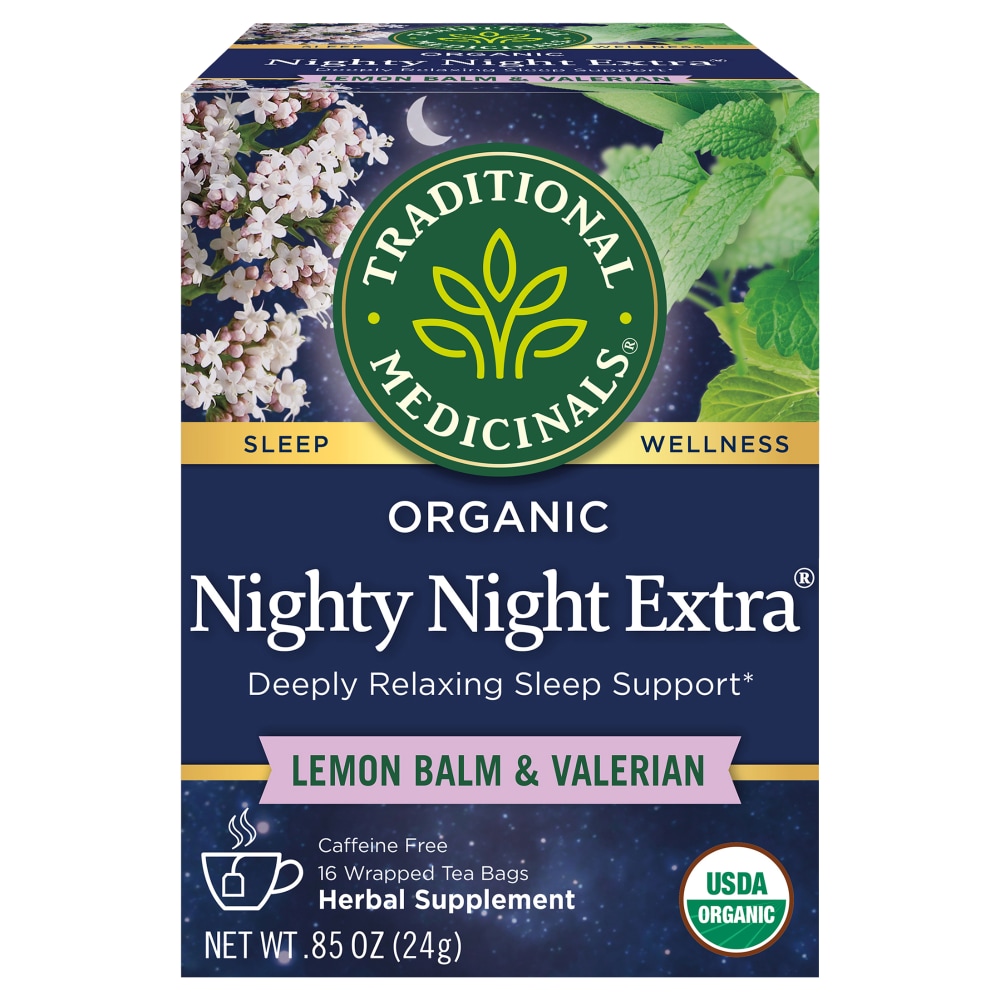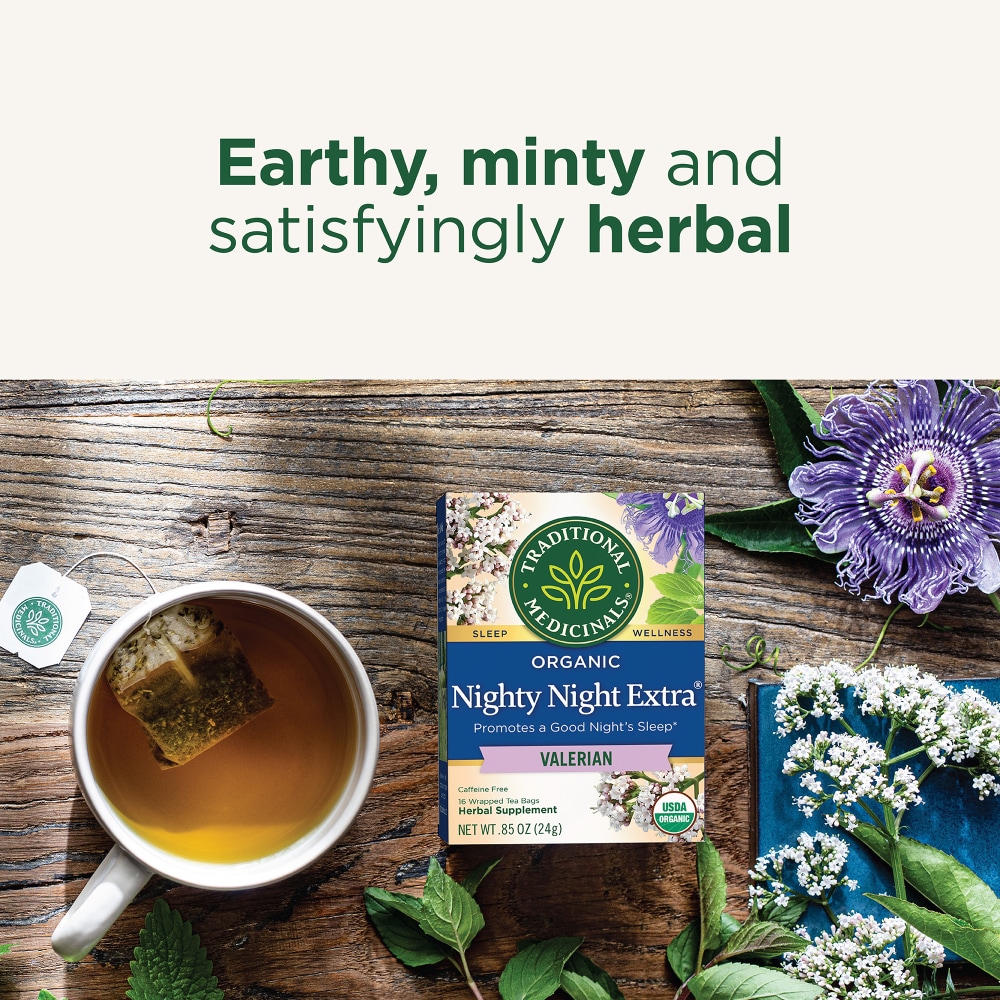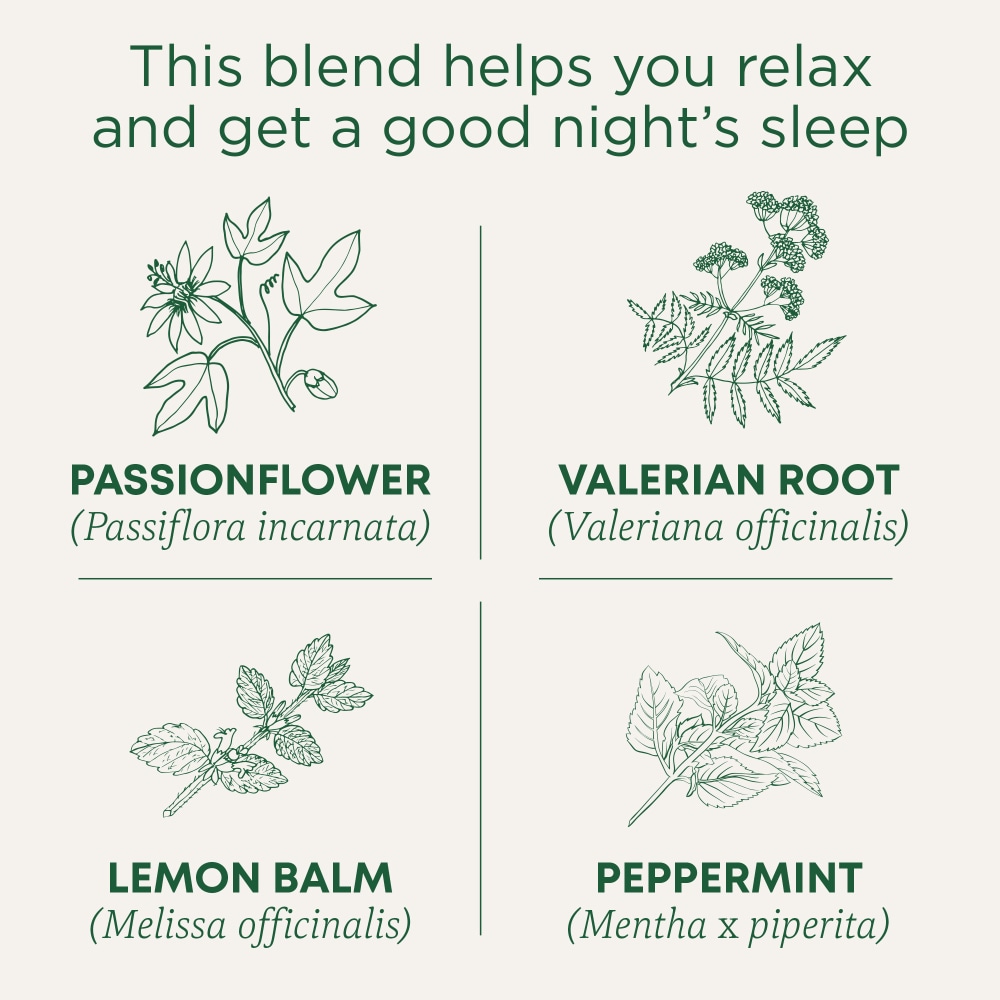 Traditional Medicinals Organic Nighty Night Valerian Tea Bags
Nighty Night® Valerian herbal tea is a nighttime sleep aid for the relief of occasional sleeplessness. The use of herbal teas that combine valerian, passionflower and lemon balm for occasional sleeplessness is supported by traditional use evidence.
For best effect, drink 2-3 cups late in the day to encourage relaxation, including one cup 30-60 minutes before bedtime, unless directed otherwise by your healthcare practitioner.
For the Relief of Occasional Sleeplessness
Pleasantly Spicy, Mildly Sweet & Somewhat Bitter
Caffeine Free
USDA Organic
Herbal Tea
---