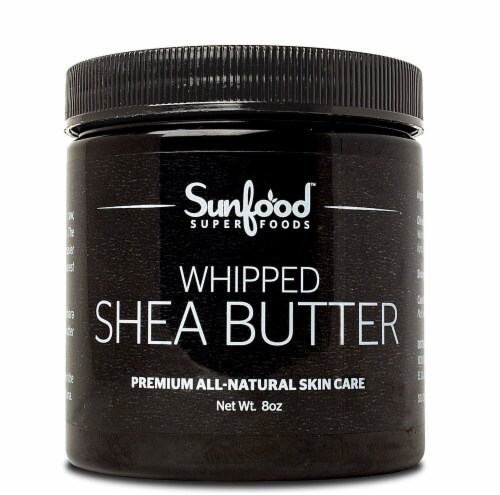 Hover to Zoom
Product Details
All About Shea Butter
Originating from Africa, Shea butter has long been hailed as a powerful moisturizing product with many benefits. Organic unrefined shea butter is far superior to any product you might find on a supermarket shelf, but shea butter, in general, can radically improve the look and feel of your skin. If you suffer from dry skin, or if you just want to have younger, healthier looking skin, shea butter is the moisturizer for you. Here are 21 ways to use shea butter to improve or heal your skin.
The Sunfood Difference™
Sunfood™ Whipped Shea Butter is raw, unrefined, unscented, 100% pure shea. The whipping process makes it softer and easier to spread. Shea butter is one of the purest choices for natural skin care.
Our shea comes from the edge of the Sahara Desert in West Africa where pure shea butter has been used for over 2,000 years.
It is ethically and sustainably sourced from the Tapko Women's Collective in northern Ghana.
---