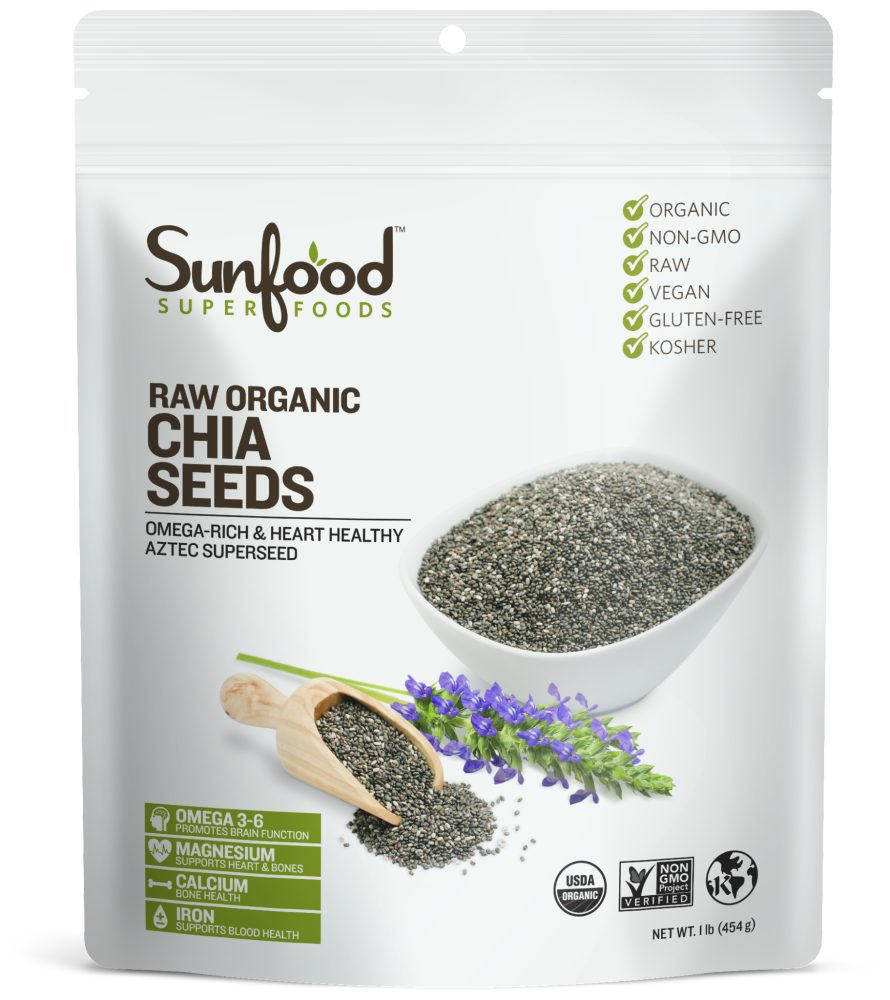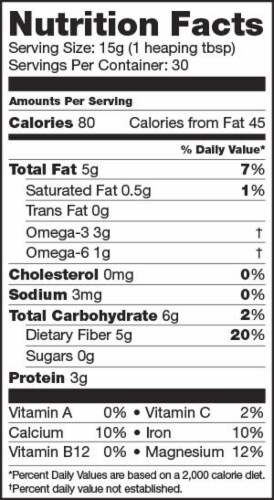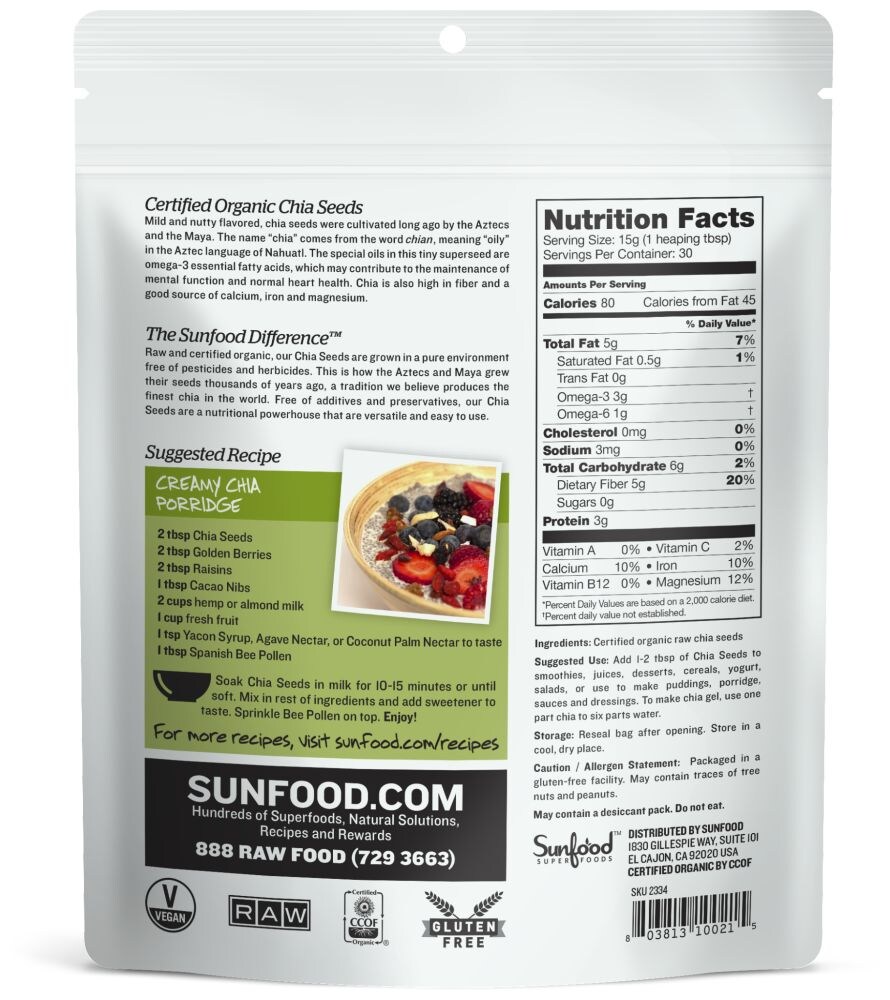 Sunfood Raw Organic Chia Seeds
Certified Organic Chia Seeds
Mild and nutty flavored, chia seeds were cultivated long ago by the Aztecs and the Maya. The name "chia" comes from the word chian, meaning "oily" in the Aztec language of Nahuatl. The special oils in this tiny superseed are omega-3 essential fatty acids, which may contribute to the maintenance of mental function and normal heart health. Chia is also high in fiber and a good source of calcium, iron and magnesium.
The Sunfood Difference™
Raw and certified organic, the chia seeds are grown in a pure environment free of pesticides and herbicides. This is how the Aztecs and Maya grew their seeds thousands of years ago, a tradition we believe produces the finest chia in the world. Free of additives and preservatives, the chia seeds are a nutritional powerhouse that are versatile and easy to use.
Omega-Rich & Heart Healthy
Aztec Superseed
Omega 3-6 - Promotes Brain Function
Magnesium - Supports Heart & Bones
Calcium - Bone Health
Iron - Supports Blood Health
USDA Organic • Non GMO Project Verified • Kosher
Raw • Vegan • Gluten-Free
---