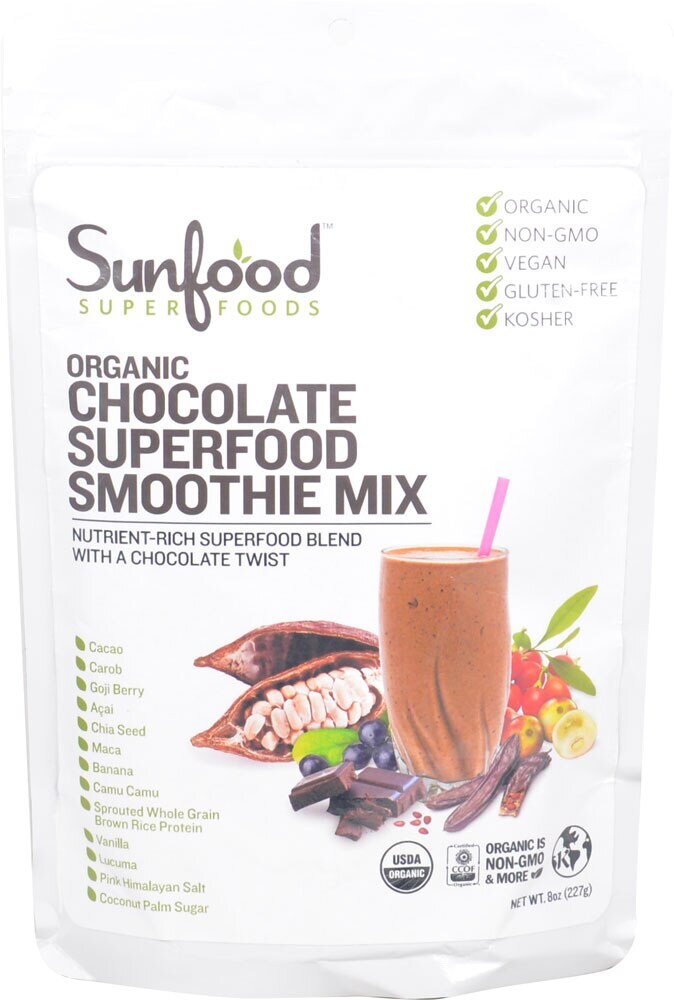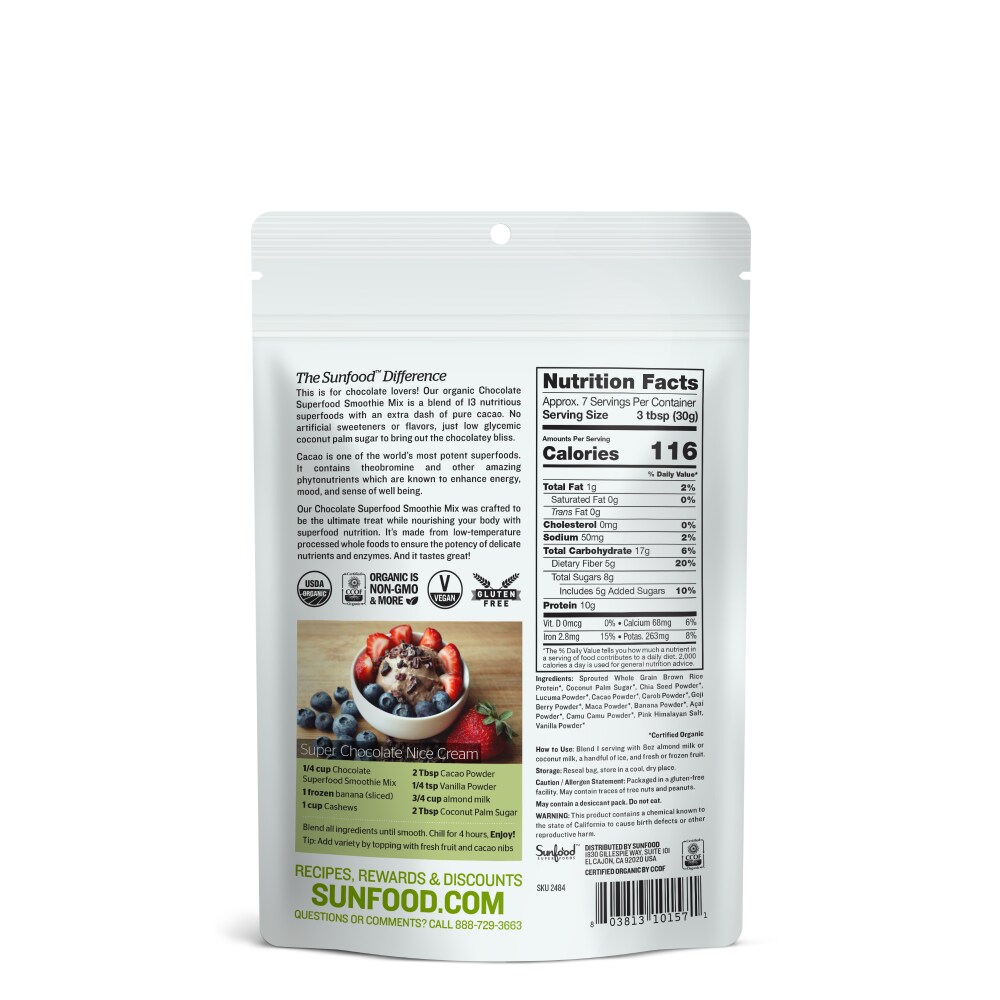 SunFood Organic Gluten Free Chocolate Superfood Smoothie Mix
---
The Sunfood™ Difference
This is for chocolate lovers. Our organic Chocolate Superfood Smoothie Mix is a blend of 13 nutritious superfoods with an extra dash of pure cacao. No artificial sweeteners or flavors, just low glycemic coconut palm sugar to bring out the chocolaty bliss.
Cacao is one of the world''s most potent superfoods. It contains theobromine and other amazing phytonutrients which are known to enhance energy, mood, and sense of wellbeing/
Our Chocolate Superfood Smoothie Mix was crafted to be the ultimate treat while nourishing your body with superfood nutrition. It''s made from low-temperature processes whole foods to ensure the potency of delicate nutrients and enzymes. And it tastes great!
*These statements have not been evaluated by the Food and Drug Administration. This product is not intended to diagnose, treat, cure, or prevent any disease.
---