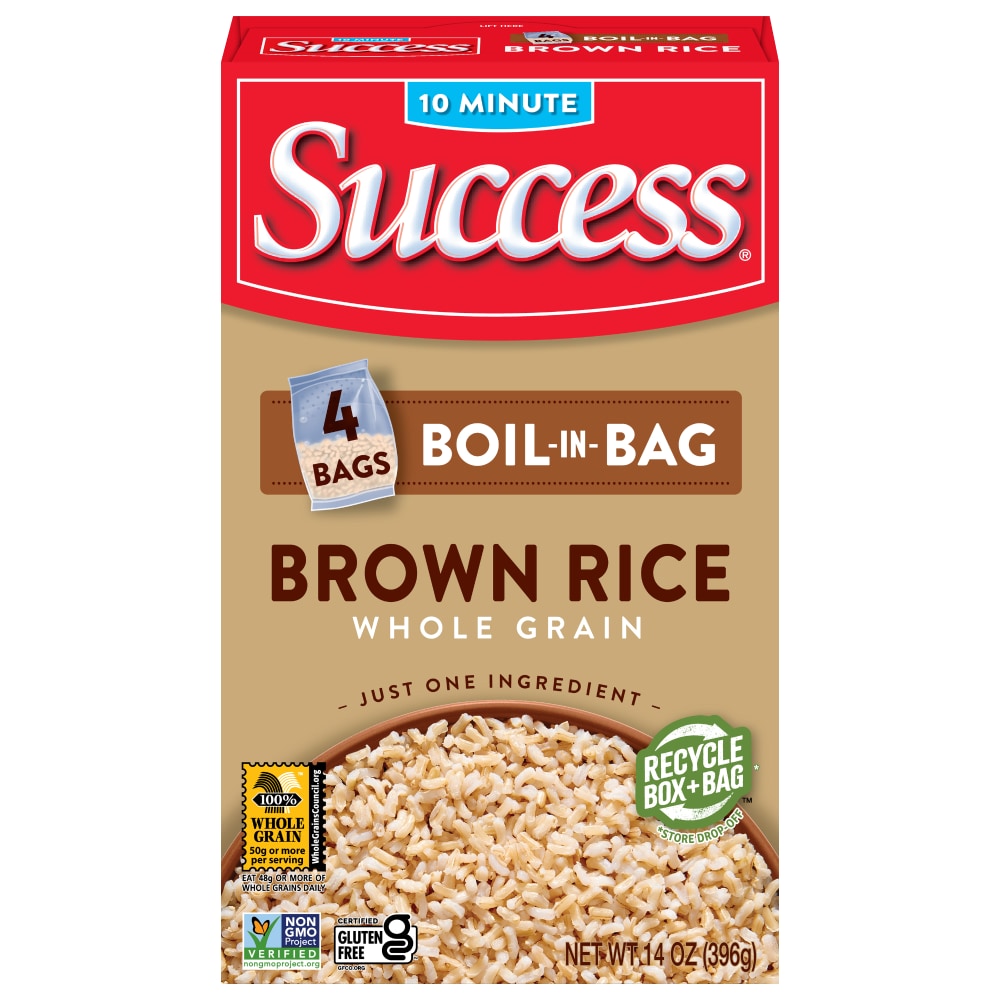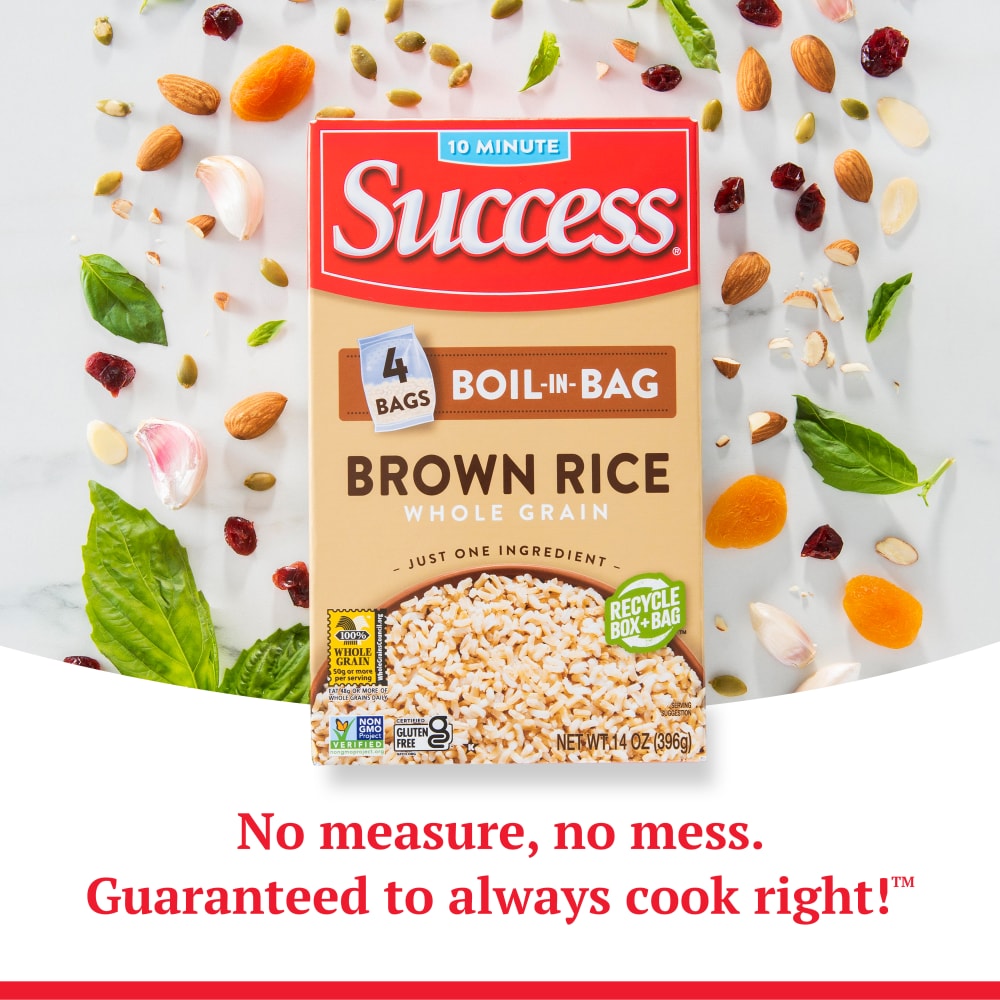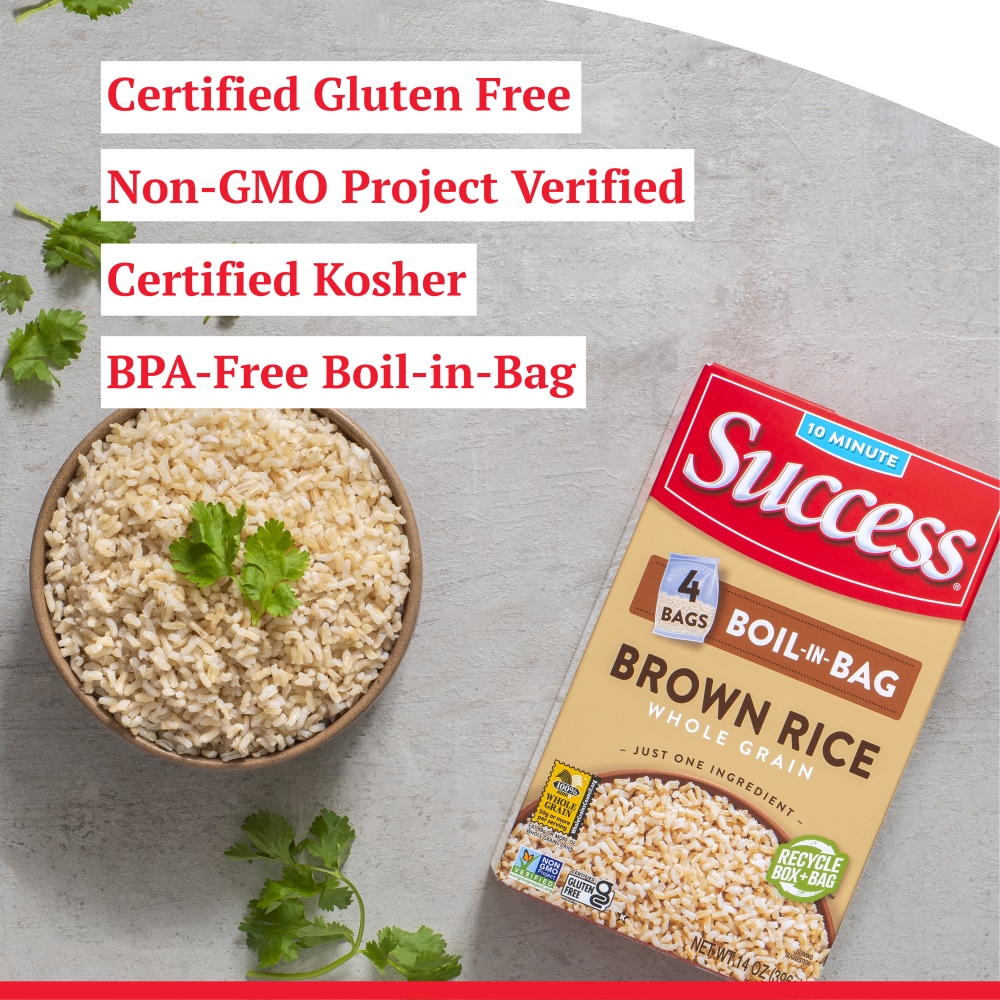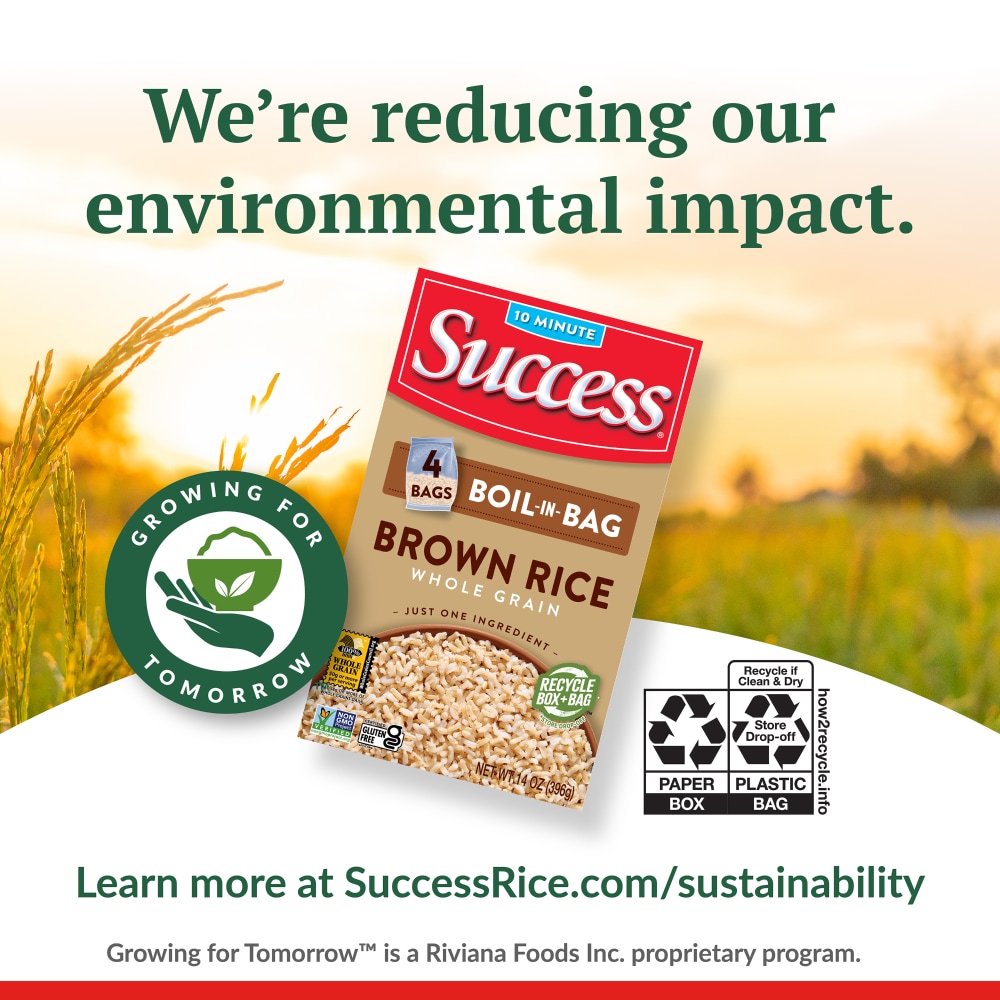 Success Boil-in-Bag Whole Grain Brown Rice 4 Count
---
With a soft, nutty flavor and a fluffy texture, Success Boil-in-Bag Whole Grain Brown Rice is the perfect 100% whole grain addition for any of your favorite rice dishes. These delicious grains cook up in just 10 minutes and requires no measuring so you can focus on enjoying your time cooking knowing you'll have the perfect fluffy rice every time. Use it to elevate the flavors in a perfect Spanish rice dish or try it in your favorite fried rice recipe. And for more even more enhanced flavors, cook your rice in broth or juice. It's a tasty trick! Success and Success is in the bag are registered trademarks of Riviana Foods Inc.
No measure, no mess! Our convenient Boil-in-Bag offers fluffy Brown Rice in just 10 minutes.Success Brown Rice is a 100% whole grain, with a soft, nutty flavor. Brown Rice is perfect in any dish, any time of day!
A 14oz box containing 4 Boil-in-Bags (about 2 servings per bag).
High quality, precooked rice grown in the USA.
The box and BPA-Free bag are both recyclable!
No preservatives. Gluten Free. No MSG. Non-GMO Project Verified. Kosher Certified.
---