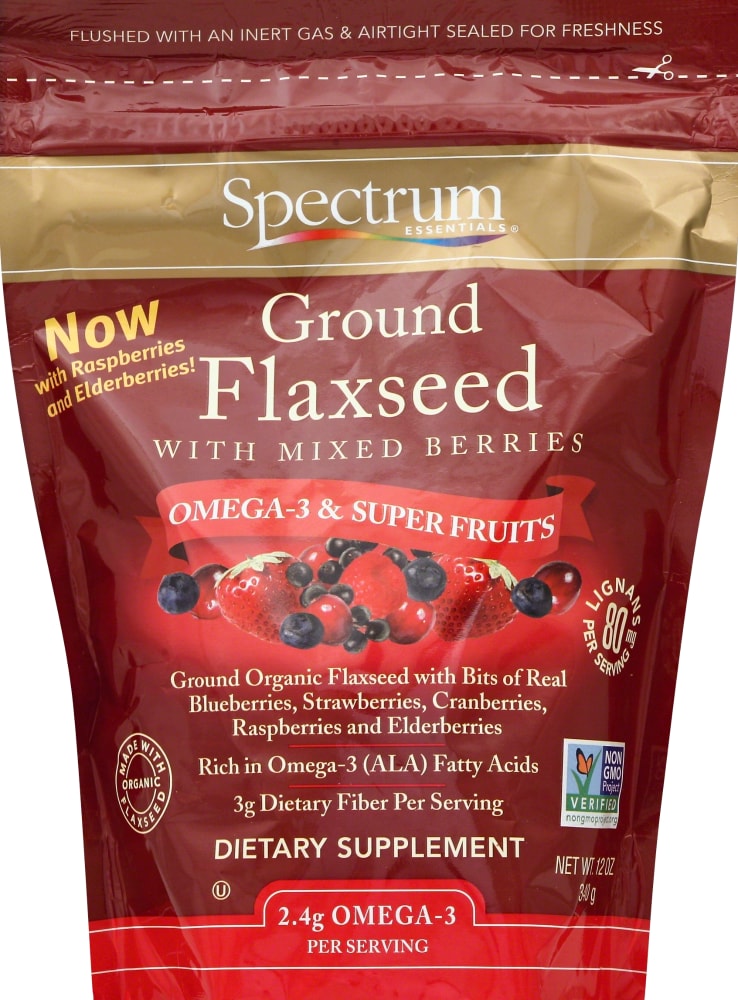 Spectrum Essentials Ground Flaxseed with Mixed Berries
---
Ground Flaxseed Has Never Tasted This Good!
We have taken our best-selling Organic Ground Flaxseed to a whole new level by blending in flavorful bits of real fruit-blueberries, strawberries, and cranberries. Often referred to as "Super Fruits," these berries are particularly well known for their high antioxidant levels, making them as healthful as they are tasty.
Now with Raspberries and Elderberries
Omega-3 & Superfruits
Ground Organic Flaxseed with Bits of Real Blueberries, Strawberries, Cranberries, Raspberries and Elderberries.
3g of Dietary Fiber
Rich in Essential Fatty Acids
2.7g Omega-3 Per Serving
*These statements have not been evaluated by the Food and Drug Administration. This product is not intended to diagnose, treat, cure, or prevent any disease.
---