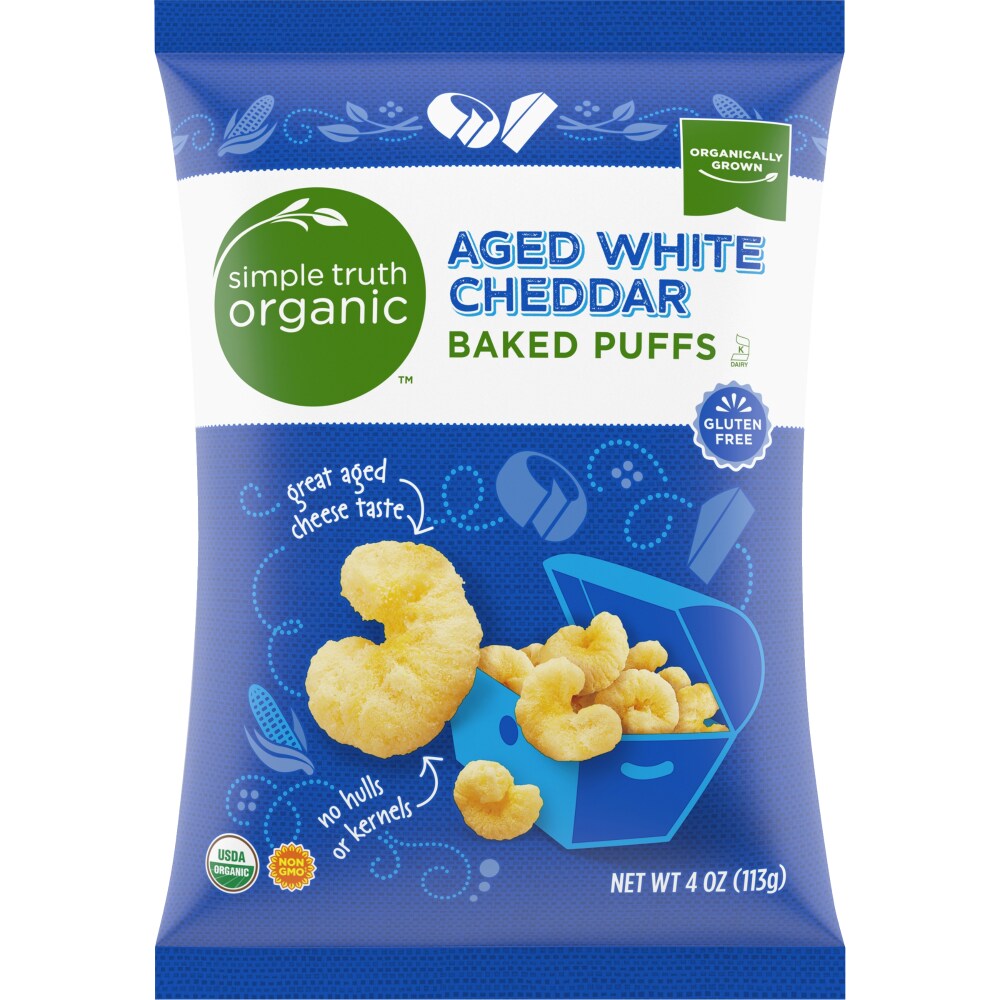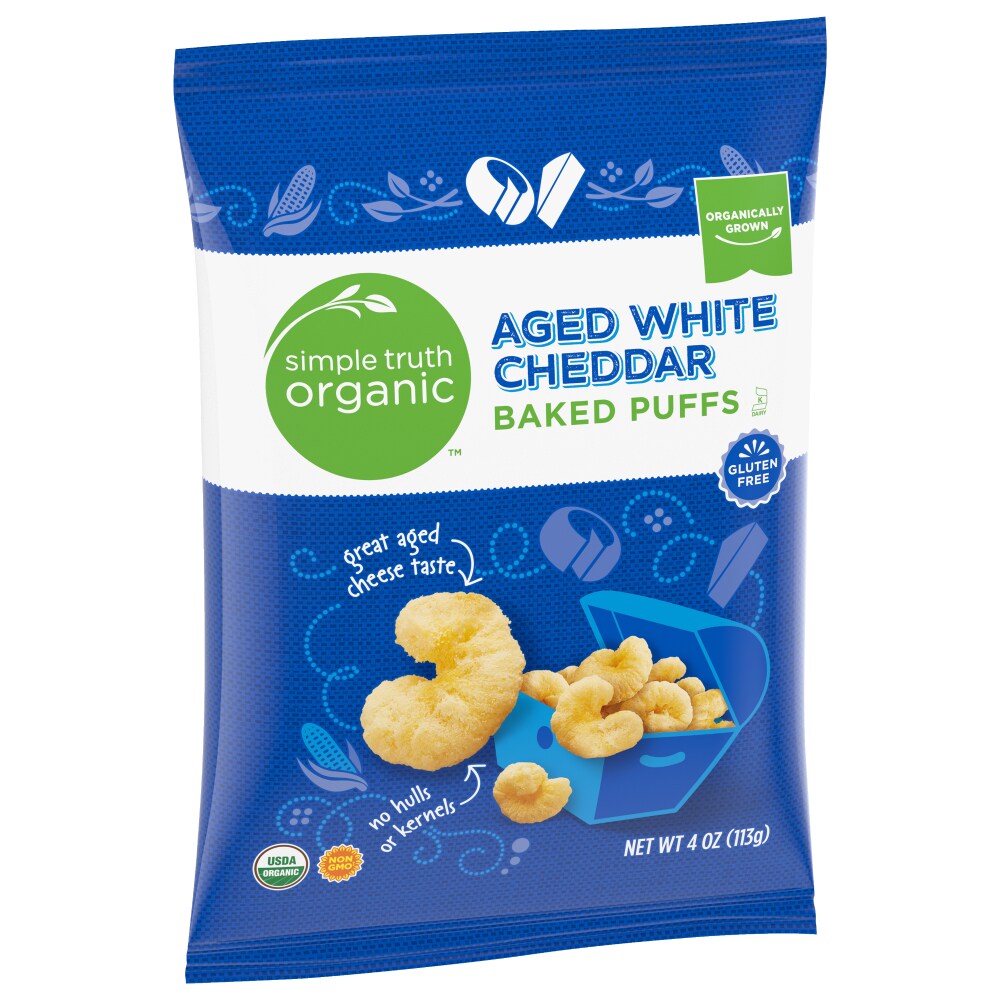 Simple Truth Organic™ Aged White Cheddar Baked Puffs
---
You'd Better Stash Your Cache!
Q: Why is everyone on the hunt for this golden snack treasure?
A: Our corn puffs are baked (never fried), using only organic and non-GMO ingredients. Few can resist the satisfying crunch and aged white cheddar topping, so best to keep this precious haul hidden away!
It's the Simple Truth™.
---