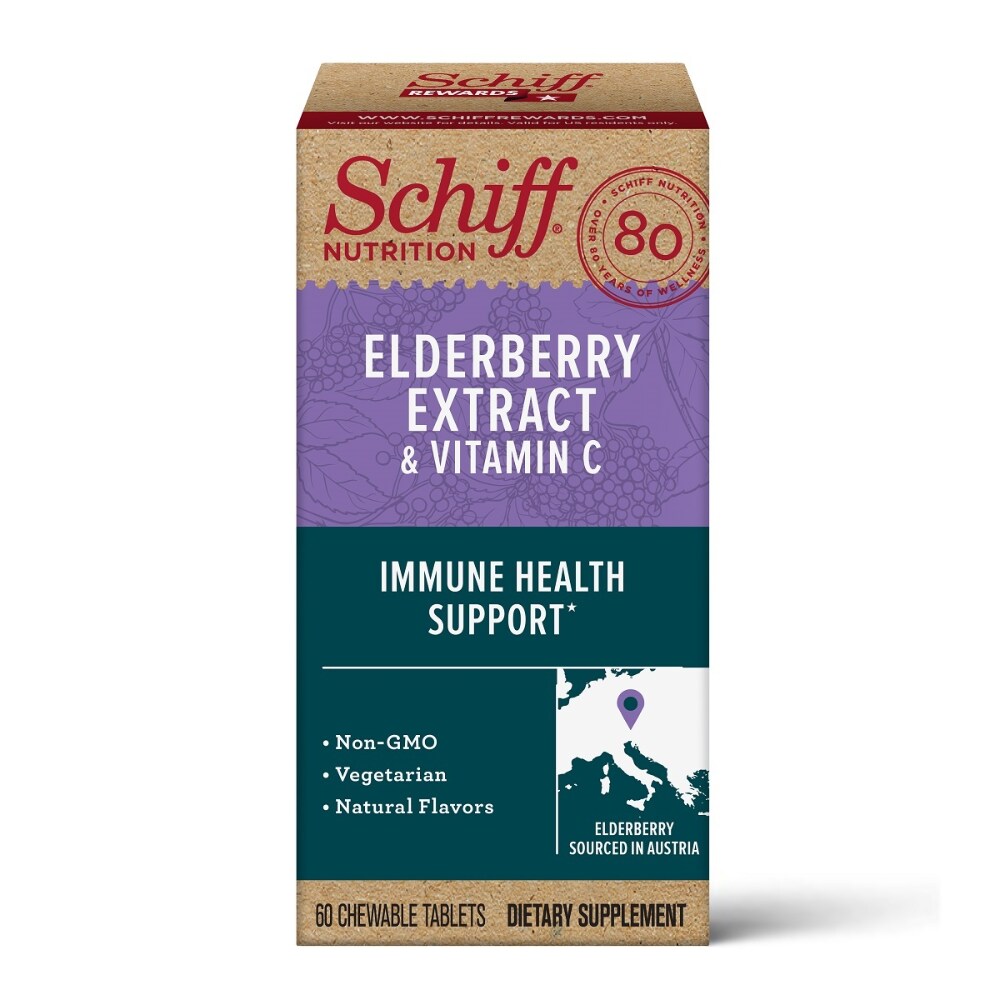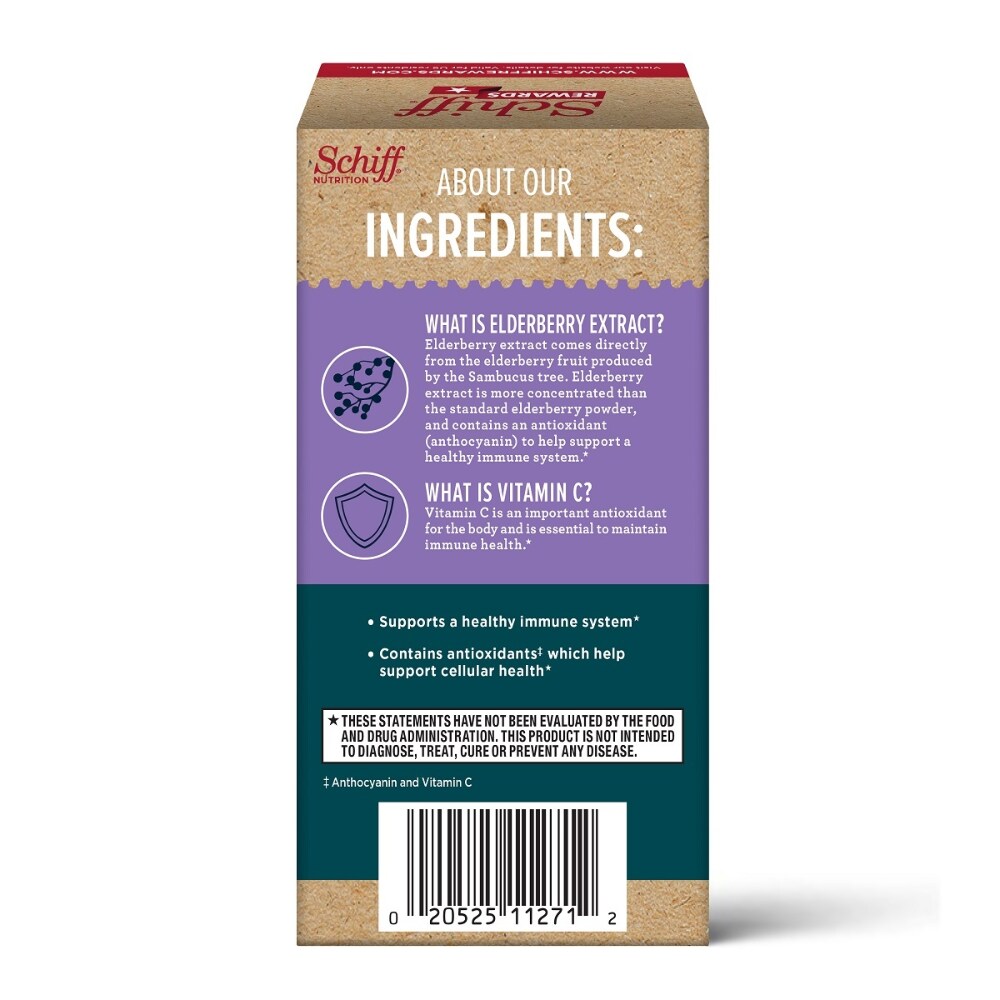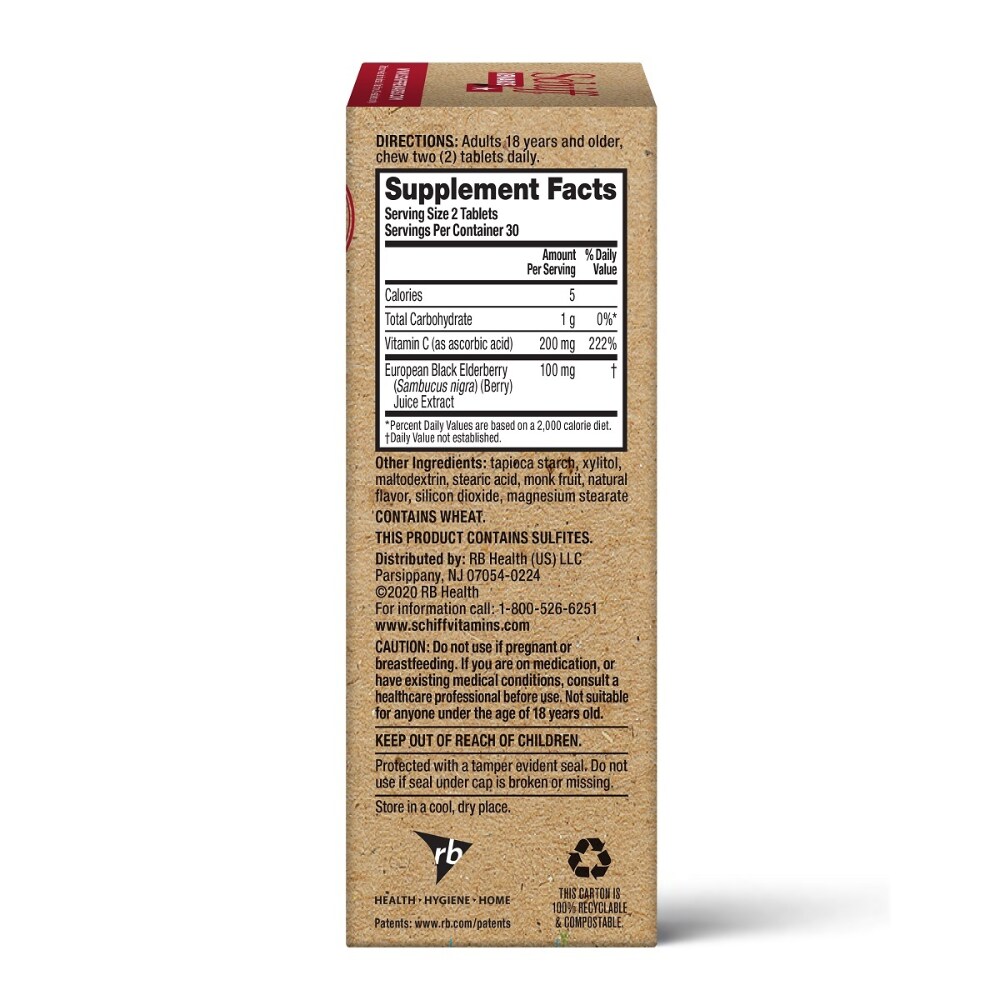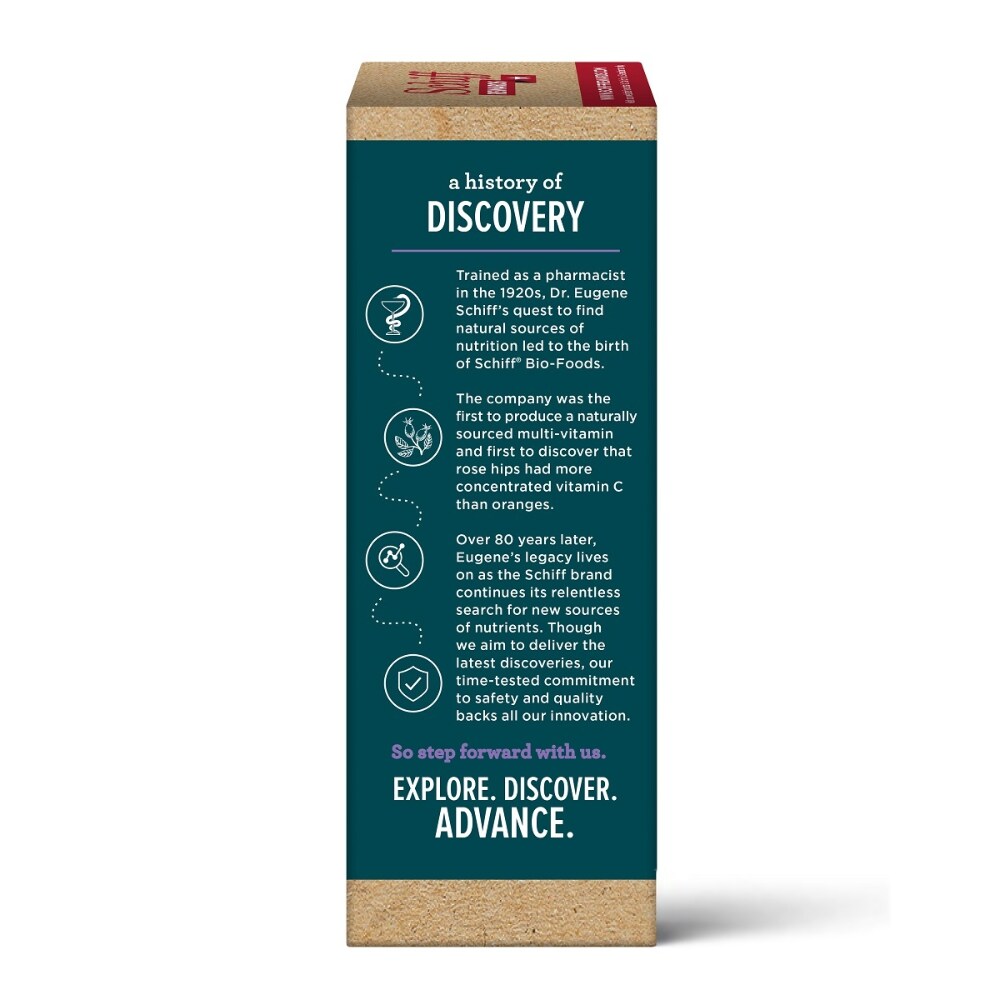 Schiff Elderberry Extract & Vitamin C Immune Health Support Chewable Tablets
---
From Schiff comes Elderberry Extract & Vitamin C. We've specially crafted this product to have high quality ingredients which you can trust. Schiff Elderberry Extract & Vitamin C helps support a healthy immune system and contains antioxidantsǂ which help support cellular health.٭
These Elderberry Extract & Vitamin C chewable tablets are vegetarian, non-GMO, and have natural flavors.
The box that holds your Schiff Elderberry Extract & Vitamin C is made from post-consumer recycled natural kraft paper, which is also 100% recyclable and compostable.
Vitamin C is an important antioxidant for the body and is essential to maintain immune health.
Elderberry extract is more concentrated than the standard elderberry powder, and contains an antioxidant (anthocyanin) to help support a healthy immune system.
*These statements have not been evaluated by the Food and Drug Administration. This product is not intended to diagnose, treat, cure, or prevent any disease.
---