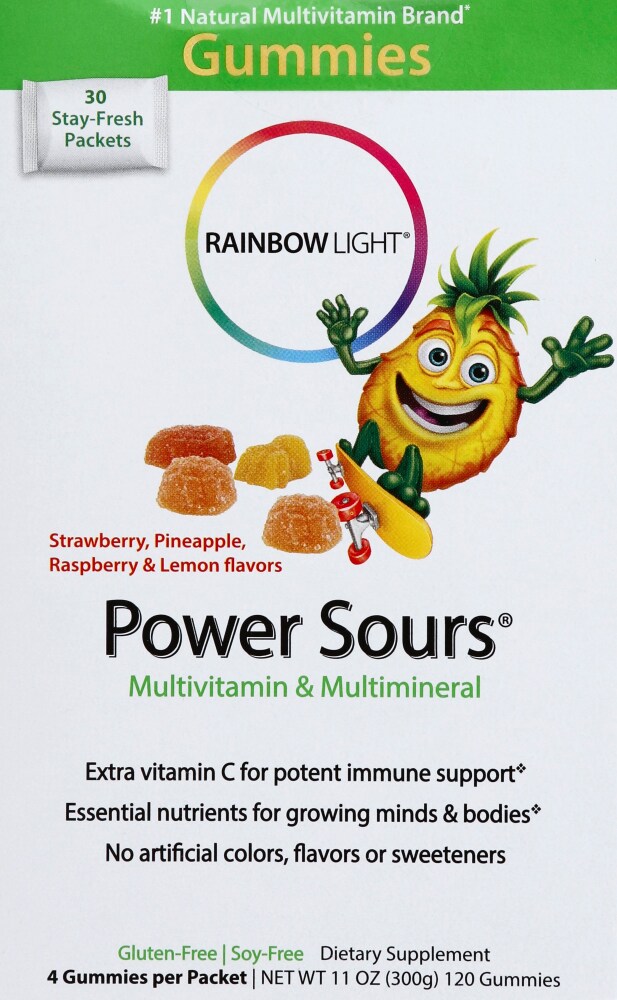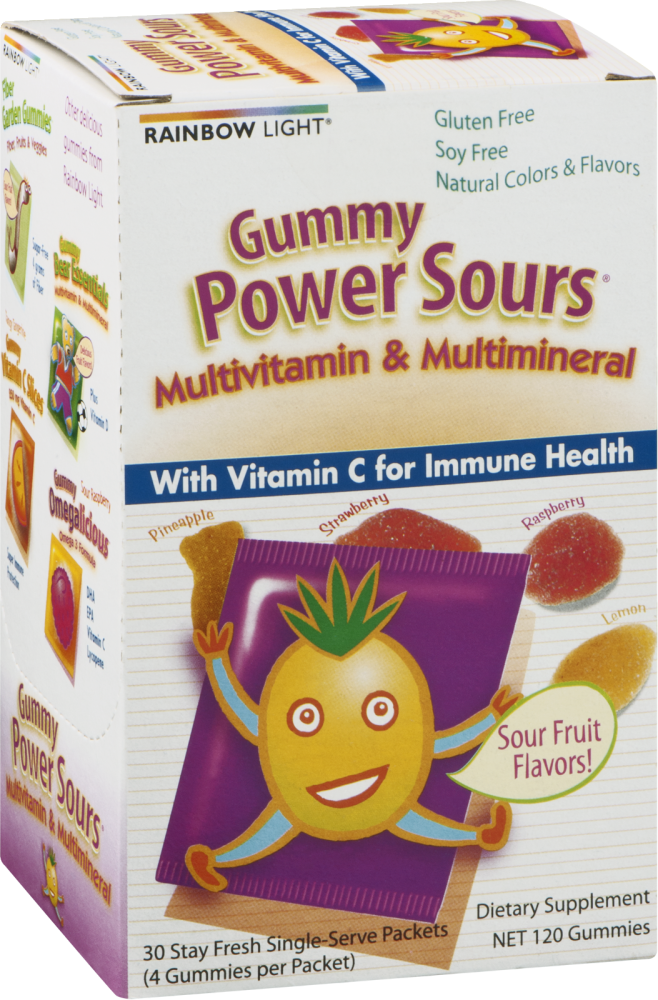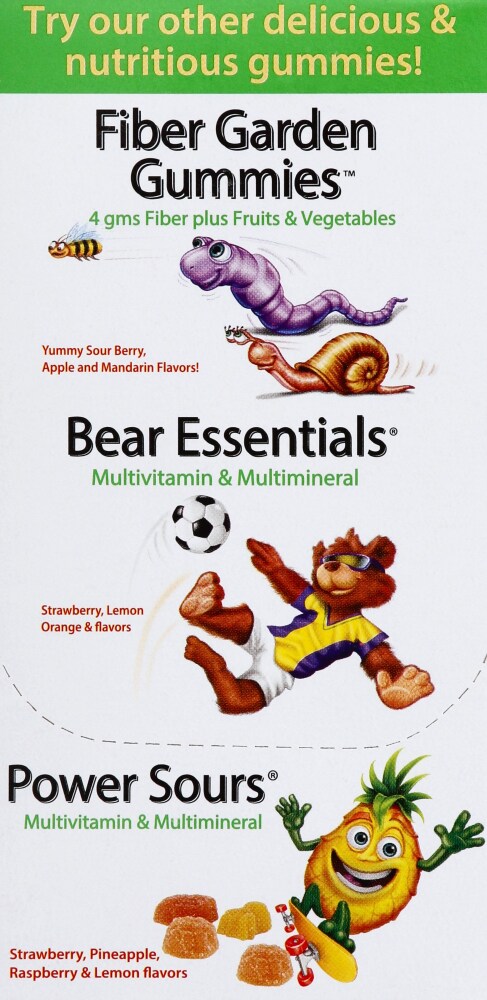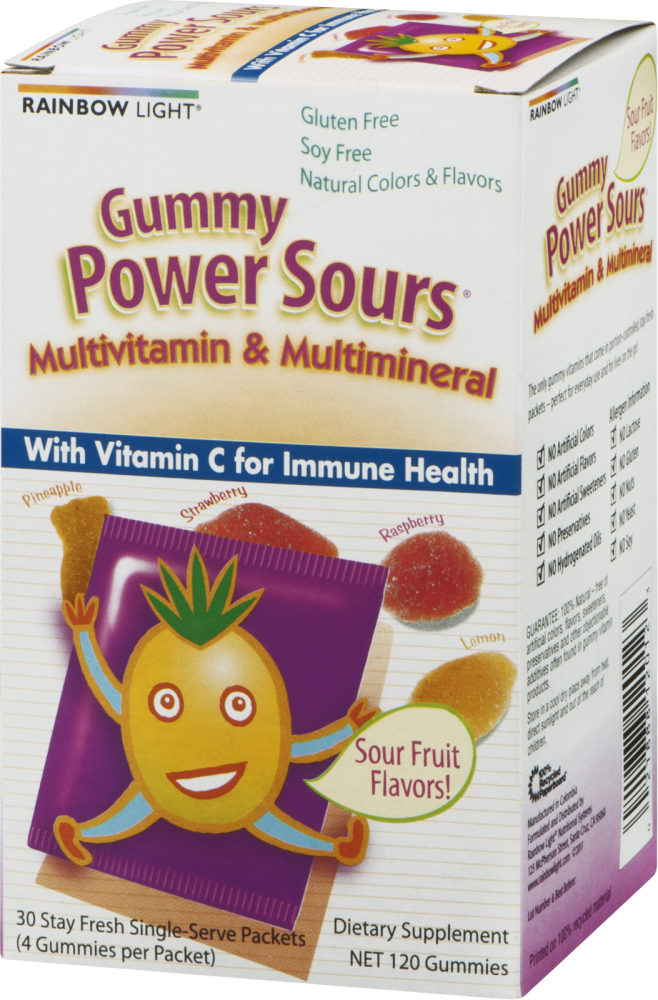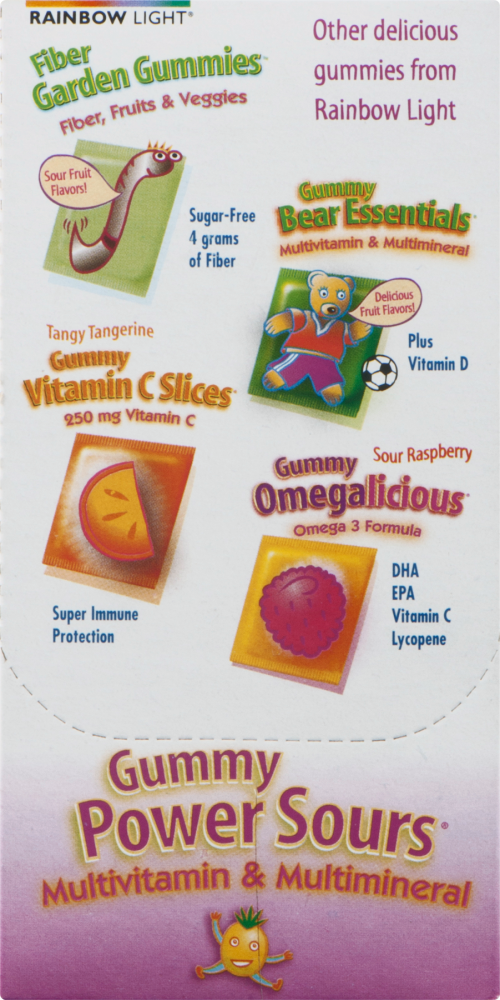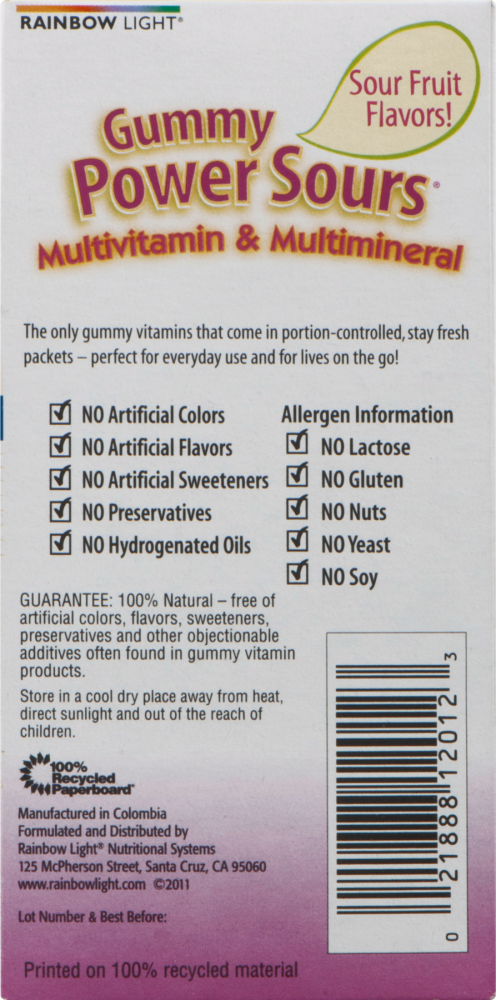 Rainbow Light Gummy Power Sours Multivitamin & Multimineral with Extra Vitamin C Gummies Packets
---
Today's active kids need plenty of immune support. Gummy Power Sours multivitamins deliver twice the recommended daily value of vitamin C for enhanced immune support, plus a balanced profile of vitamins and minerals kids need.* Yummy sour pineapple, strawberry, raspberry and lemon gummies are gluten free and 100% natural - no artificial colors, flavors, sweeteners, preservatives or additives.
Gluten Free
No Preservatives
Natural Colors & Flavors
With Vitamin C for Immune Health
Sour Fruit Flavors! Pineapple, Strawberry, Raspberry, Lemon
30 Stay Fresh Single-Serve Packets (4 Gummies per Packet)
*These statements have not been evaluated by the Food and Drug Administration. This product is not intended to diagnose, treat, cure, or prevent any disease.
---