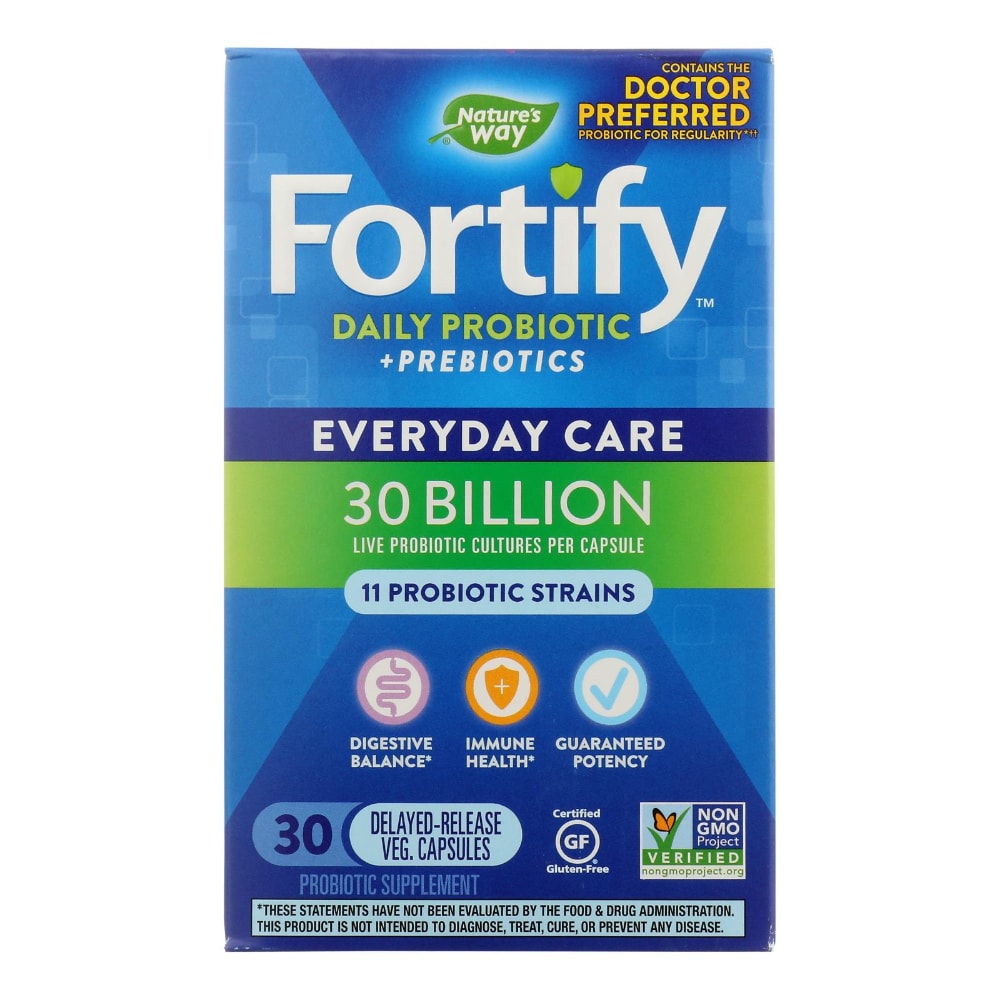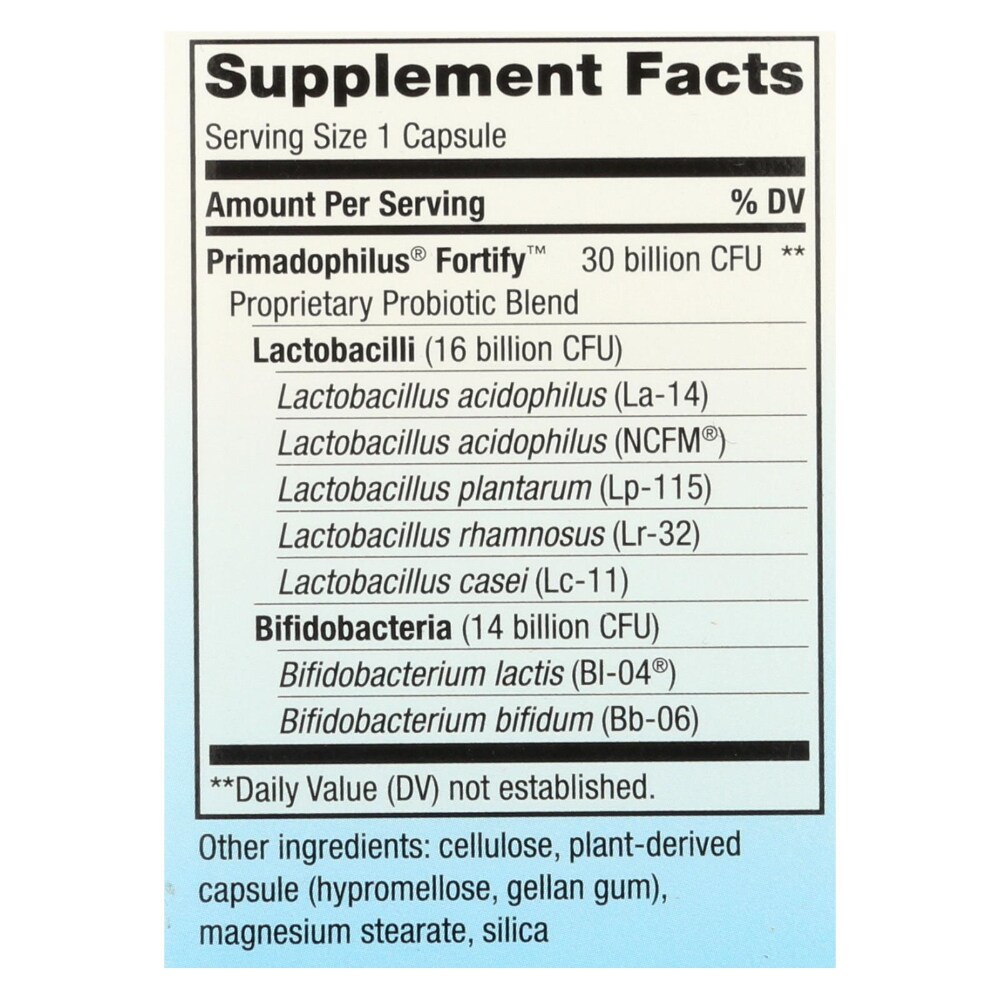 Nature's Way Fortify Daily Probiotic Capsules
While many popular probiotic brands only provide 1 to 10 billion live bacteria cultures per servings, Primadophilus® Fortify provides 30 billion live bacteria cultures to help balance and replenish your intestinal tract. Primadophilus Fortify capsules resist stomach acid better than standard capsules to help deliver probiotics to the intestine.
Formulated with lactobacilli and bifidobacteria probiotics, Primadophilus® Fortify™ is your powerful ally for maintaining daily digestive and immune health.
16 billion lactobacilli to work in your small intestine
14 billion bifidobacteria to support your colon
Taking Primadophilus Fortify every day helps:
prevent occasional gas/bloating/constipation
promote overall digestive balance
support immune health

Daily Probiotic
30 Billion Live Probiotic Cultures Per Capsule
Guaranteed Potency
Contains Researched Strains
Supports Digestive Balance & Immunity
Delayed Release
Vegetarian Capsules
Gluten Free
Kosher

---