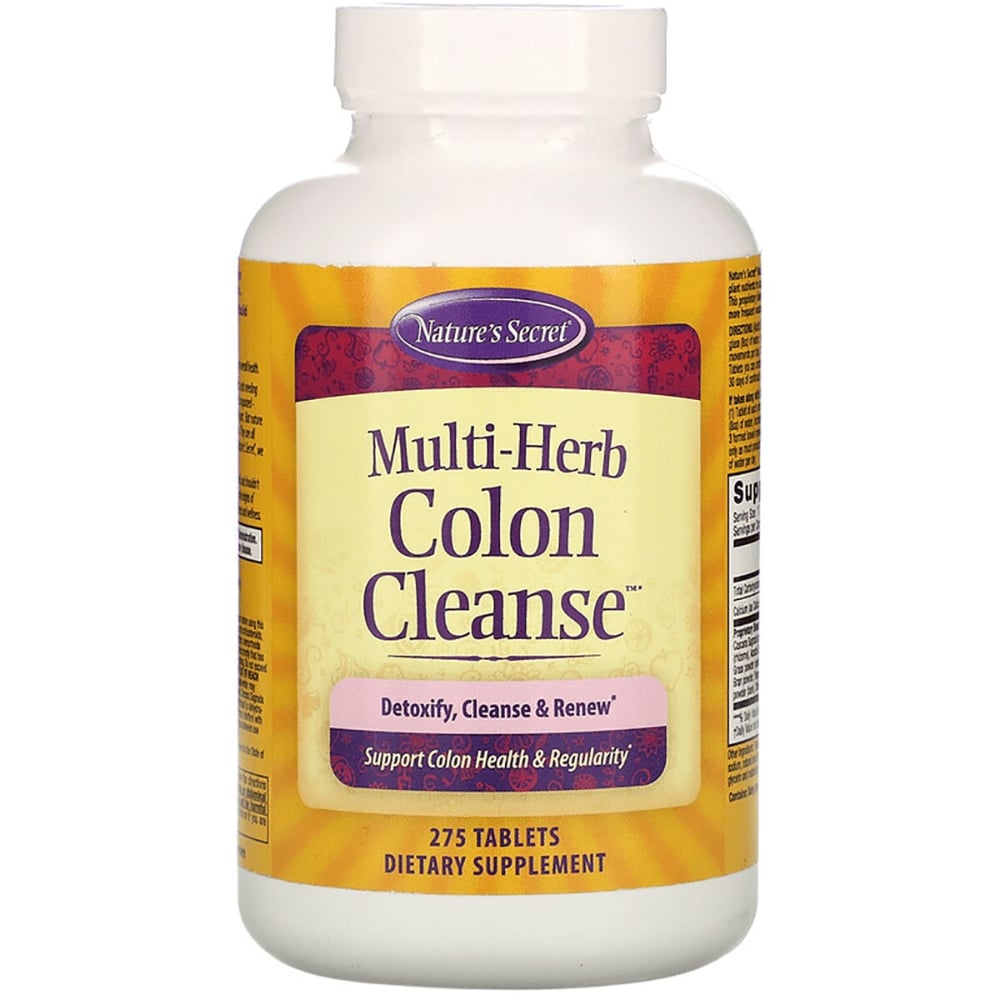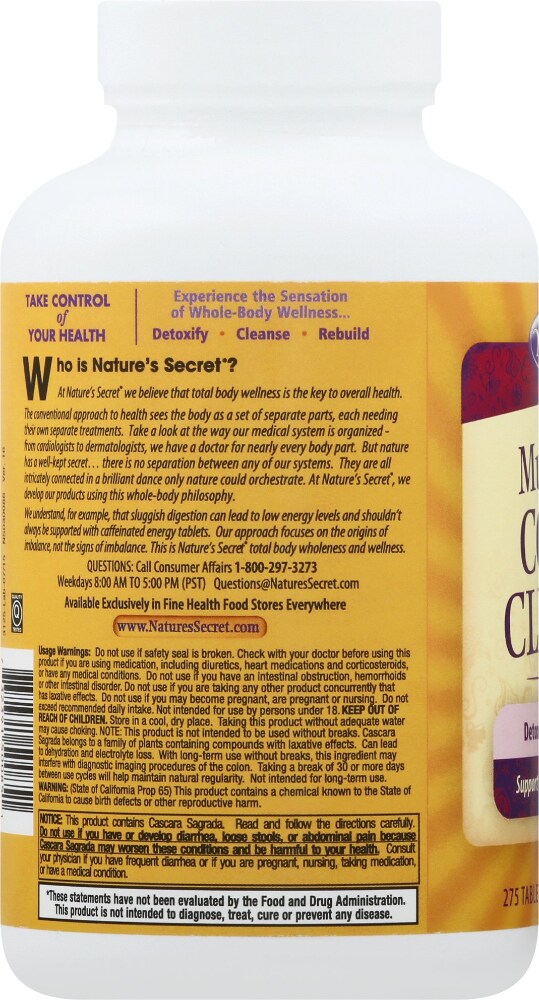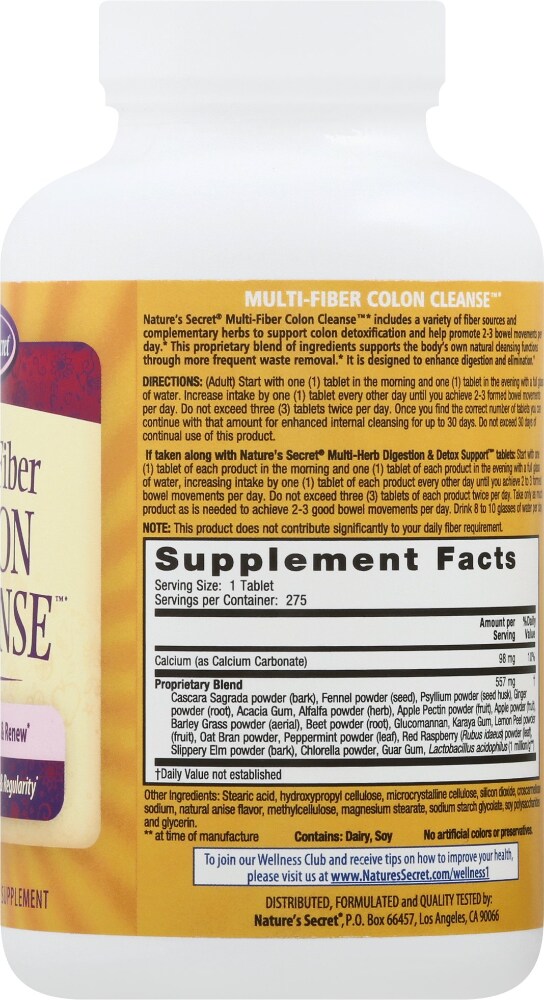 Nature's Secret Multi-Fiber Cleanse Dietary Supplement Tablets
---
Nature's Secret Multi-Fiber Colon Cleanse includes a variety of fiber sources and complementary herbs to support colon detoxification and help promote 2-3 bowel movements per day. This proprietary blend of ingredients support the body's own natural cleansing functions through more frequent waste removal. It is designed to enhance digestion and elimination.
Detoxify, Cleanse and Renew
Support Colon Health and Regularity
*These statements have not been evaluated by the Food and Drug Administration. This product is not intended to diagnose, treat, cure, or prevent any disease.
---