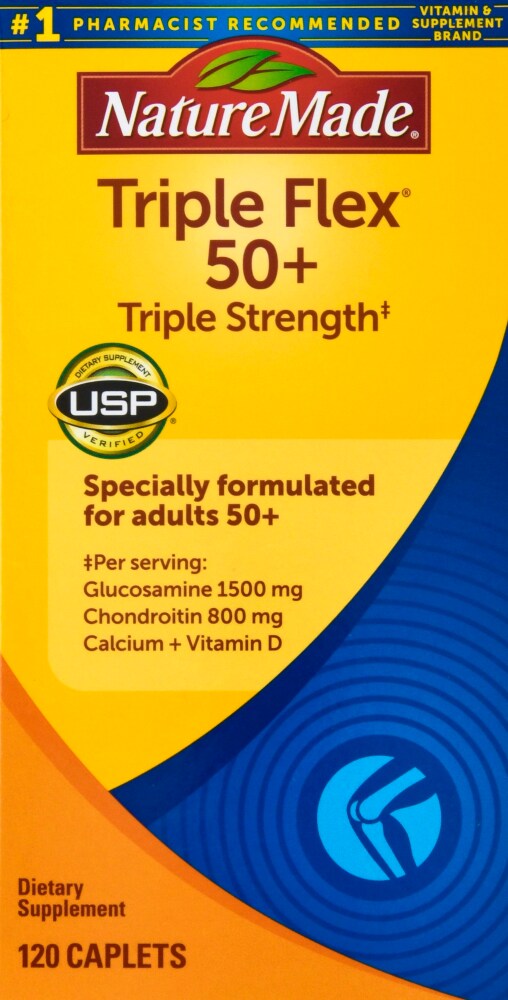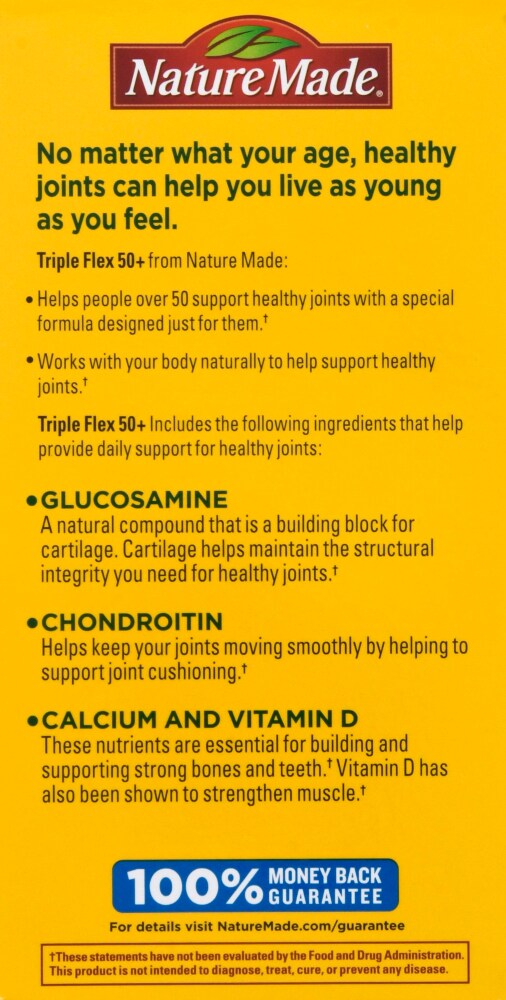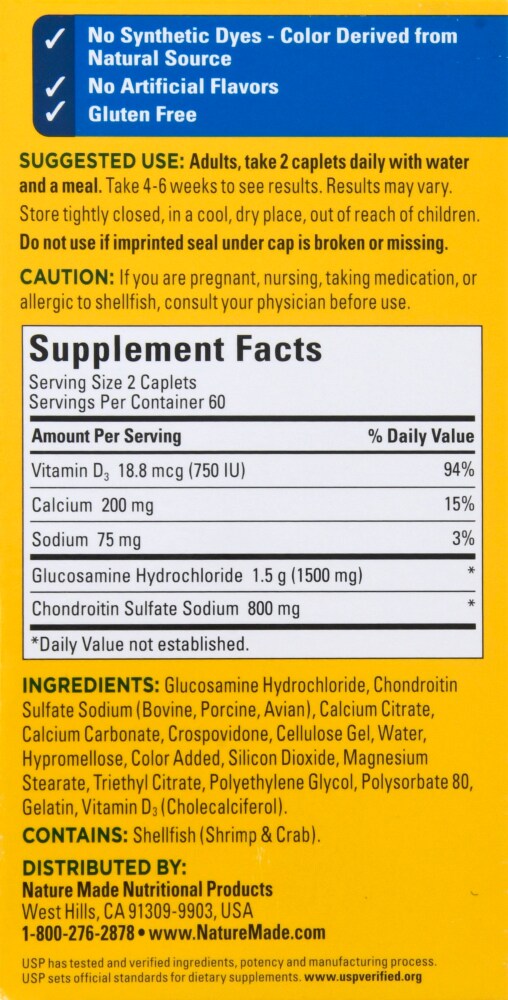 Nature Made Triple Flex 50 Plus
120 Caplets
UPC: 0003160401467
---
No matter what your age joint discomfort can make you feel older than you really are.
TripleFlex lets you live as young as you feel.
TripleFlex 50+ from Nature Made helps people over 50 maintain healthy joints with a special formula designed just for them
Unlike pain relievers, TripleFlex 50+ works with your body to naturally improve joint comfort, mobility and flexibility. TripleFlex 50+ replenishes the body with critical nutrients needed for daily maintenance and renewal of your joints with:
Glucosamine -Provides joint mobility, elasticity, and flexibility
Chondroitin - lubricates and cushoins the joints
Calcium and Vitamin D- Calcium helps build and maintain strong bones and teeth; Vitamin D has shown to strengthen muscle.
TripleFlex keeps you living as young as you feel
Nature Made TripleFlex -Another way to fuel your greatness.
*These statements have not been evaluated by the Food and Drug Administration. This product is not intended to diagnose, treat, cure, or prevent any disease.
---