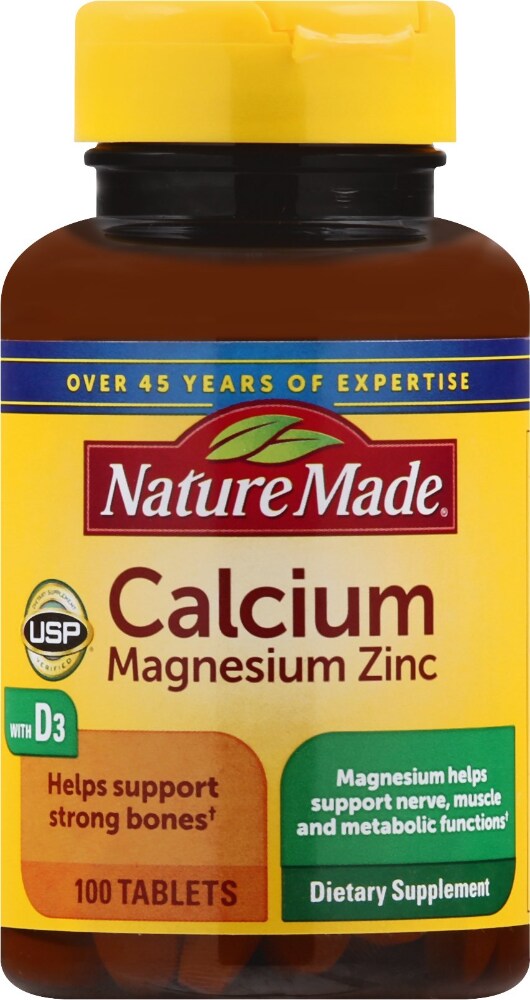 Nature Made Calcium Magnesium Zinc Tablets
---
This formula provides the necessary nutrients that also aid in nerve, muscle and metabolic functions. Zinc also participates in antioxidant processes.
Made with D3
Helps Build Strong Bones and Teeth
*These statements have not been evaluated by the Food and Drug Administration. This product is not intended to diagnose, treat, cure, or prevent any disease.
---