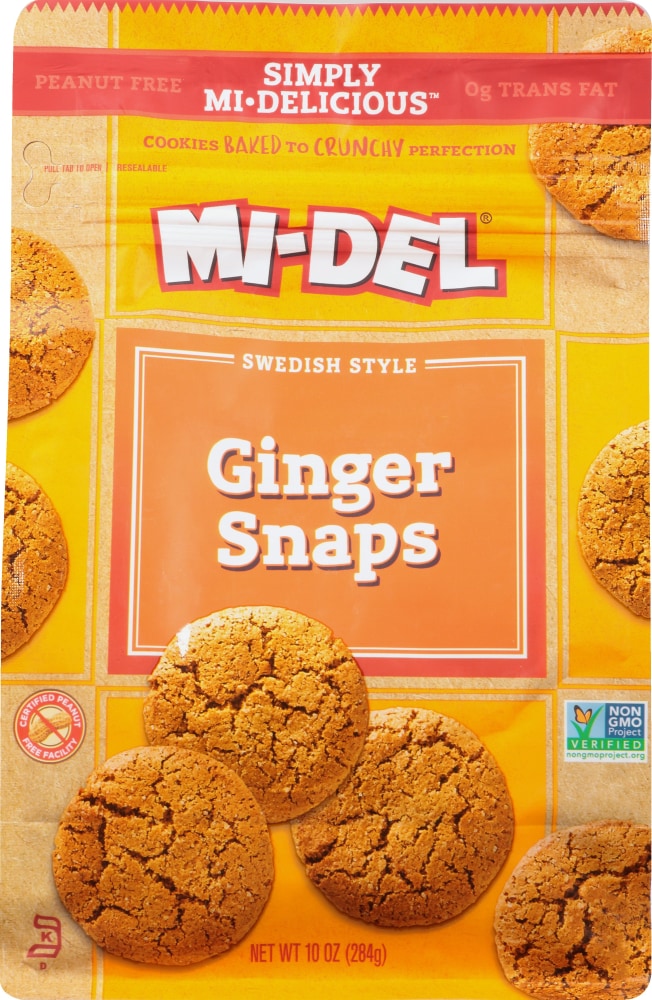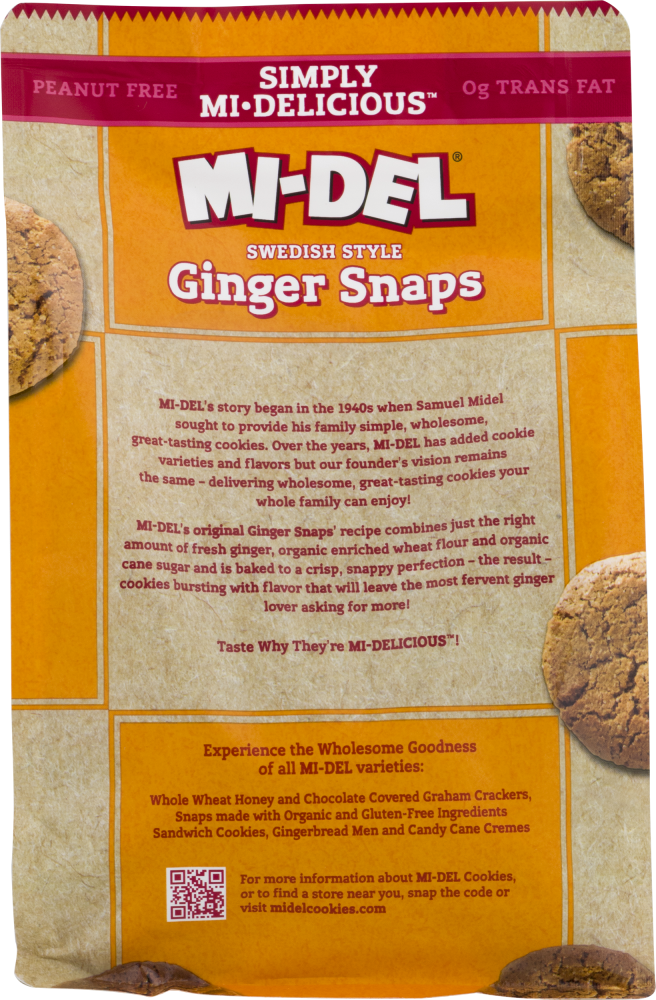 Taste Why They're Mi-Delicious™
For over 65 years, we've used the same simple methods to bake our cookies. Why change, when healthy ingredients let us make such delicious treats? We're happy to keep the same promise to you...no fancy packaging, just simple, old-fashioned delicious goodness.
MI-DEL Ginger Snaps are made with organic unbleached wheat flour, canola oil and natural ginger. Our cookies are sweetened with organic dehydrated cane sugar, which is less refined than most other sugars and sweeteners. It is milled within 24 hours after the cane is harvested. using 10 fewer processing steps than refined white sugar, our cane sugar is pressed and crystallized to maintain its purity and wholesomeness.
Try the wholesome goodness of all our MI-DEL cookies
Peanut Free
0 g Trans Fat
Kosher
---