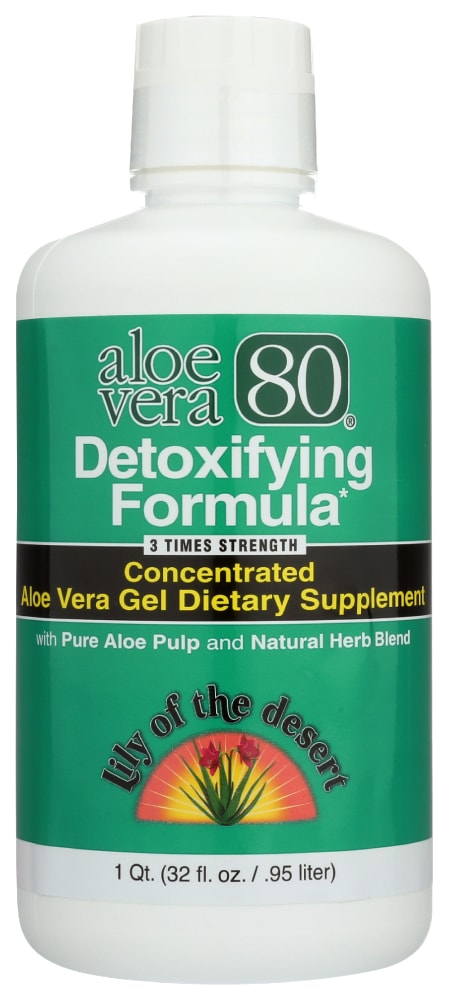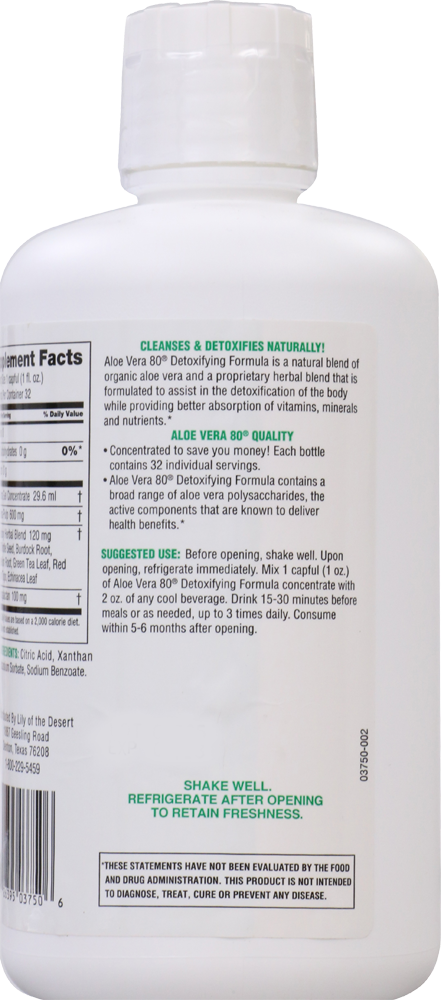 Lily of the Desert Aloe Detox Formula
---
CLEANSES & DETOXIFIES NATURALLY! A special supplement combining the benefits of bioactive aloe vera gel with the cleansing detoxifying properties of natural herbs. Aloe Vera Gel, ground to maintain the natural fiber, is also added for additional health benefits.
ALOE VERA 80® QUALITY -- Concentrated to save you money. This bottle provides 32 servings. Their concentrated Aloe Gel delivers a minimum of 10% natural aloe polysaccharides by weight. No polysaccharide extracts are added to this formula.
ALOE VERA 80® DETOXIFYING FORMULA used specially processed Aloe Vera to ensure the maximum health benefits possible. Each leaf is 'hand-filleted' to ensure that only the pure, fresh gel is used,with no aloin.
Concentrated Aloe Vera Gel Dietary Supplement with Pure Aloe Pulp and Natural Herb Blend
3 Times Strength
---