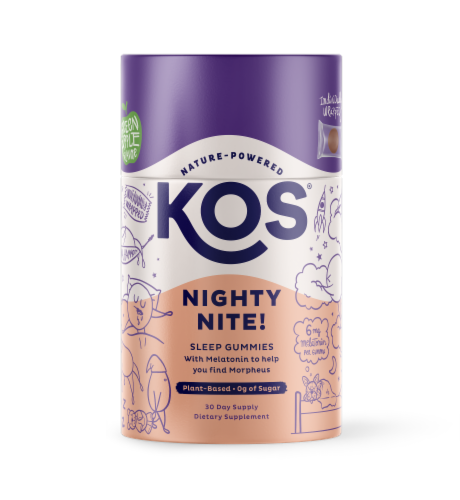 Hover to Zoom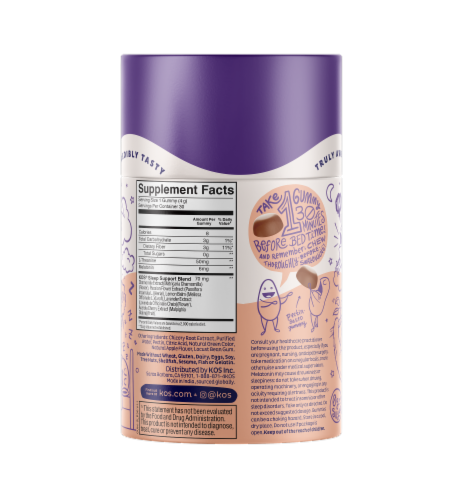 Hover to Zoom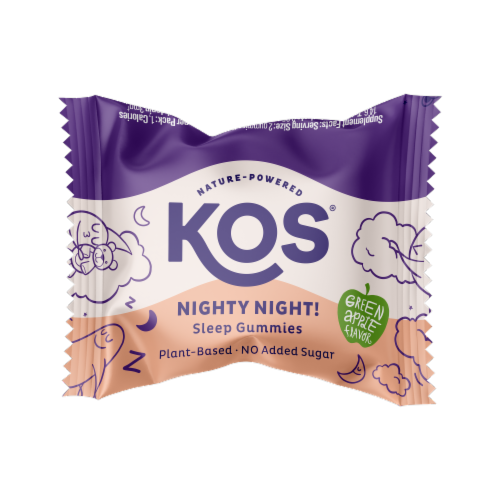 Hover to Zoom
Koz® Nighty Nite! Green Apple Flavored Sleep Gummies
Product Details
Night Nite Gummies will make you drowsy with delight if... the purr of the refrigerator gently cycling on jerks you awake at 3am like the air horn of an ocean liner. You've been reading An Exhaustive History of the Diophantine Equation for three hours and are no closer to slumber. You have worn a groove in the living room carpet with your insomniac pacing. The one day the CEO stops by your office you are curled up under your desk like an enormous unemployed cat. Every miniscule creak of the darkened house sounds like a firecracker going off at the foot of the bed.
You've Got Rhythm: Circadian rhythm, that is - your biochemical body clock is telling you the time 24/7 and amino acid L-Theanine calms the neuronal chatter so you can drift away on schedule*
Lavender and Acerola Cherry. Seriously: Lavender promotes slow-wave sleep,* while the proanthocyanidins in acerola cherries aid in production of serotonin* - thanks, Plant Kingdom
Mellow Mellow Melatonin: Your pineal gland releases the sleep hormone melatonin when the sun goes down - your dreams will thank you for this chewy nightcap
Flowers for the Quiet Hours: Passion Flower, Chamomile, and Lemon Balm - this plant kingdom trio has been shown to induce calm and throw a heavy blanket over anxiety*
*These statements have not been evaluated by the Food and Drug Administration. This product is not intended to diagnose, treat, cure, or prevent any disease.
---