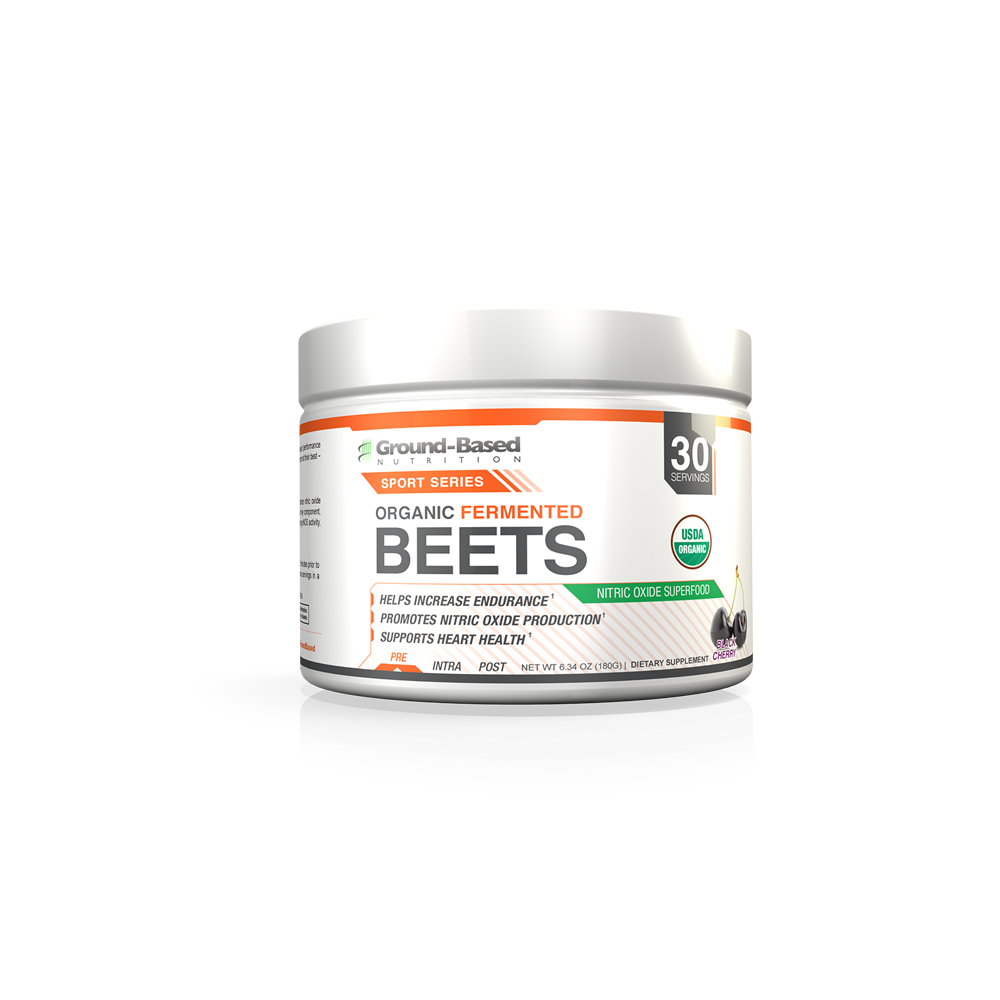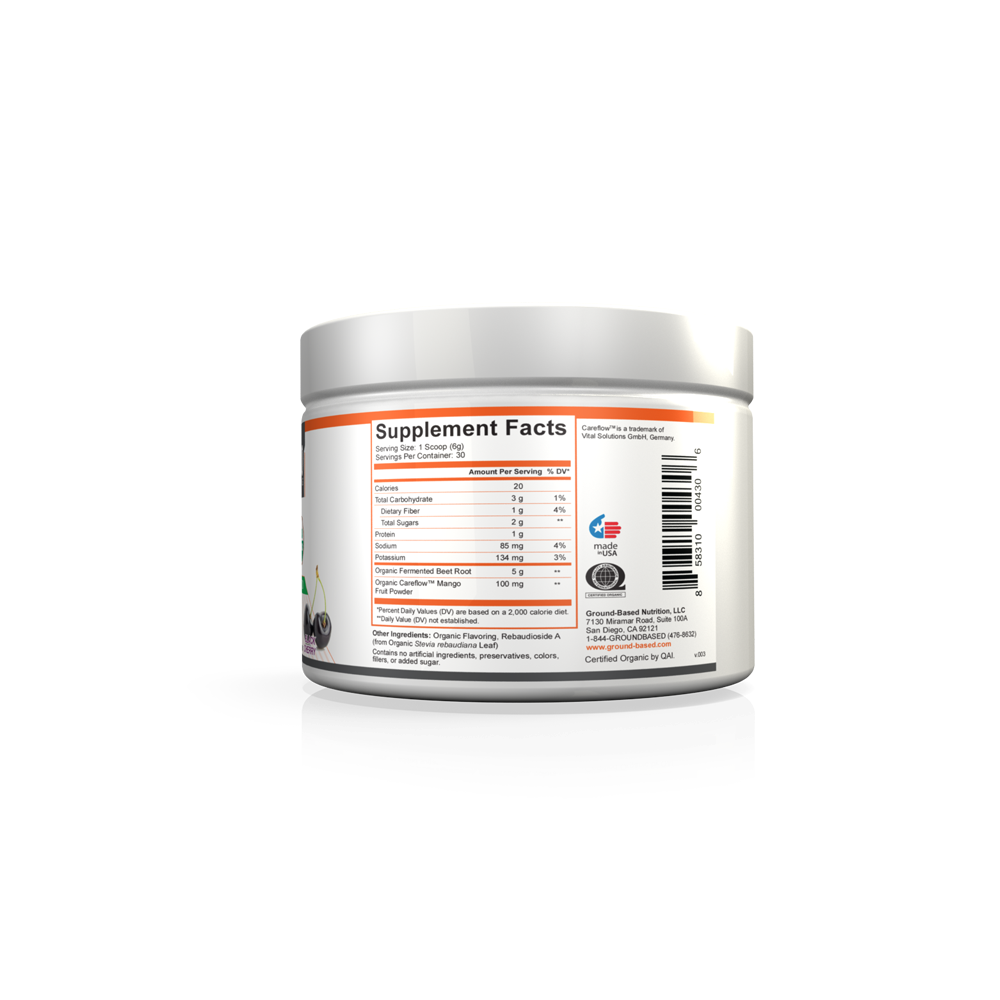 Ground-Based Nutrition Organic Black Cherry Fermented Beets
6.34 oz
UPC: 0085831000430
---
GBN''s Sport Series is the first all-natural, organic, plant-based performance enhancement system specifically to help athletes perform at their best - before, during and after training or competition.
Always Organic...Always Ground-Based!
Ground-Based Nutrition Organic BEETS are fermented to maximize nitric oxide production and increase endurance. Careflow™ Mango, another key component, has been clinically proven to improve microcirculation by enhancing eNOS activity, the enzyme required to convert arginine to nitric oxide.
---