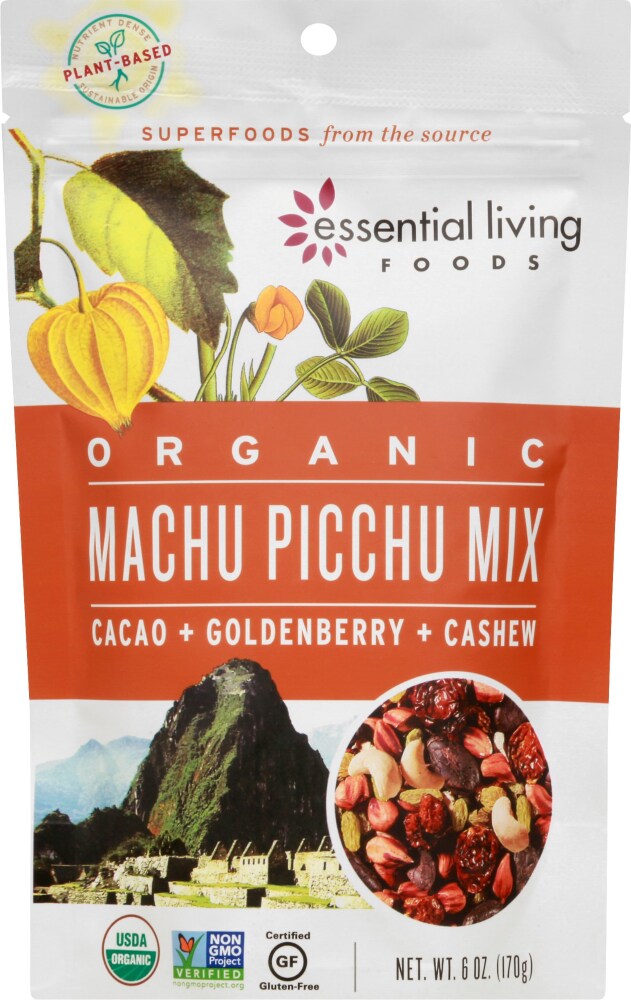 Essential Living Foods Organic Machu Picchu Mix
---
Ancient wisdom. Modern nutrition.
Fit For The Highest Mountains
This tantalizing organic blend of exotic superfoods surprises the palate with a sultry dance of flavors and aromas - dark, earthy crunch meets sweet, juicy citrus in a smooth and satisfying harmony. With zero additives or sweeteners, we let our premium ingredients speak for themselves: tangy goldenberry, buttery cashew, savory jungle peanut, succulent raisin, and energizing cacao.
How is it so delicious? We continually seek out the planet''s purest, most nutritious ingredients, many of them raw or carefully dried to retain their nutrients, rich flavor and aroma.
---