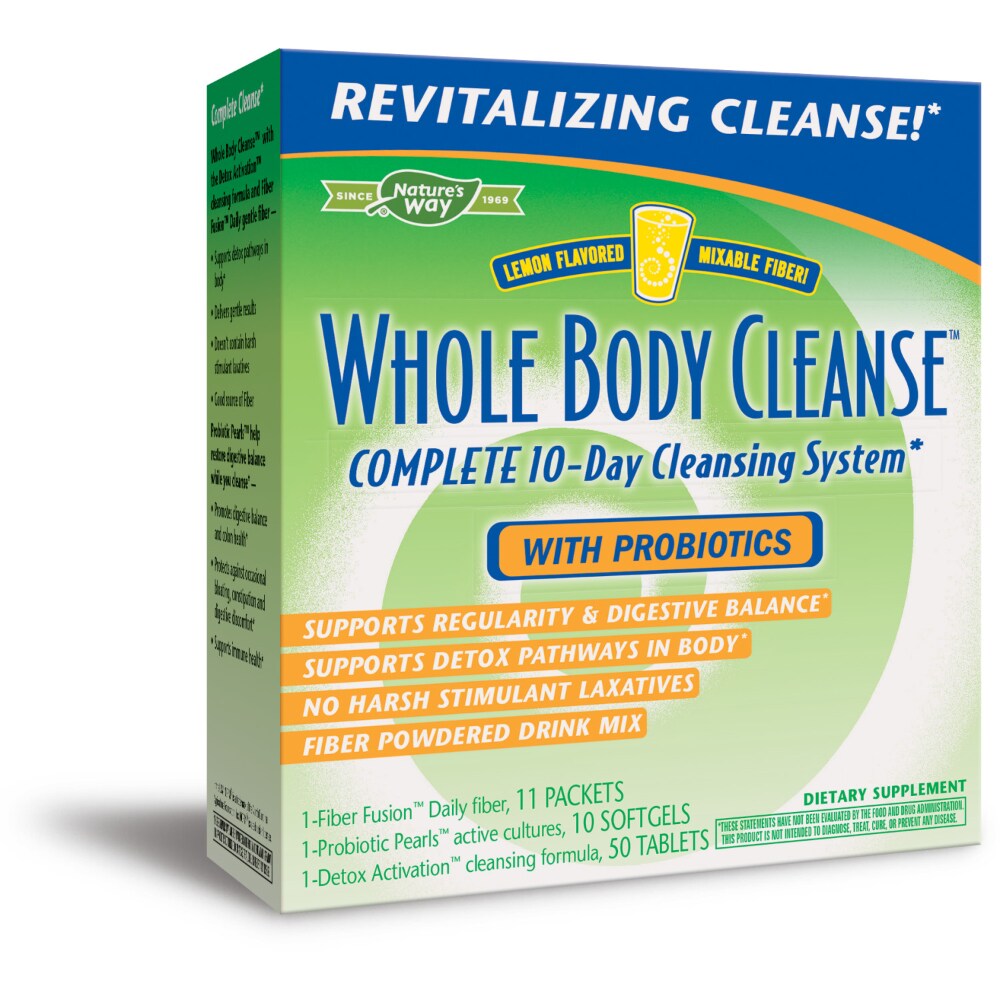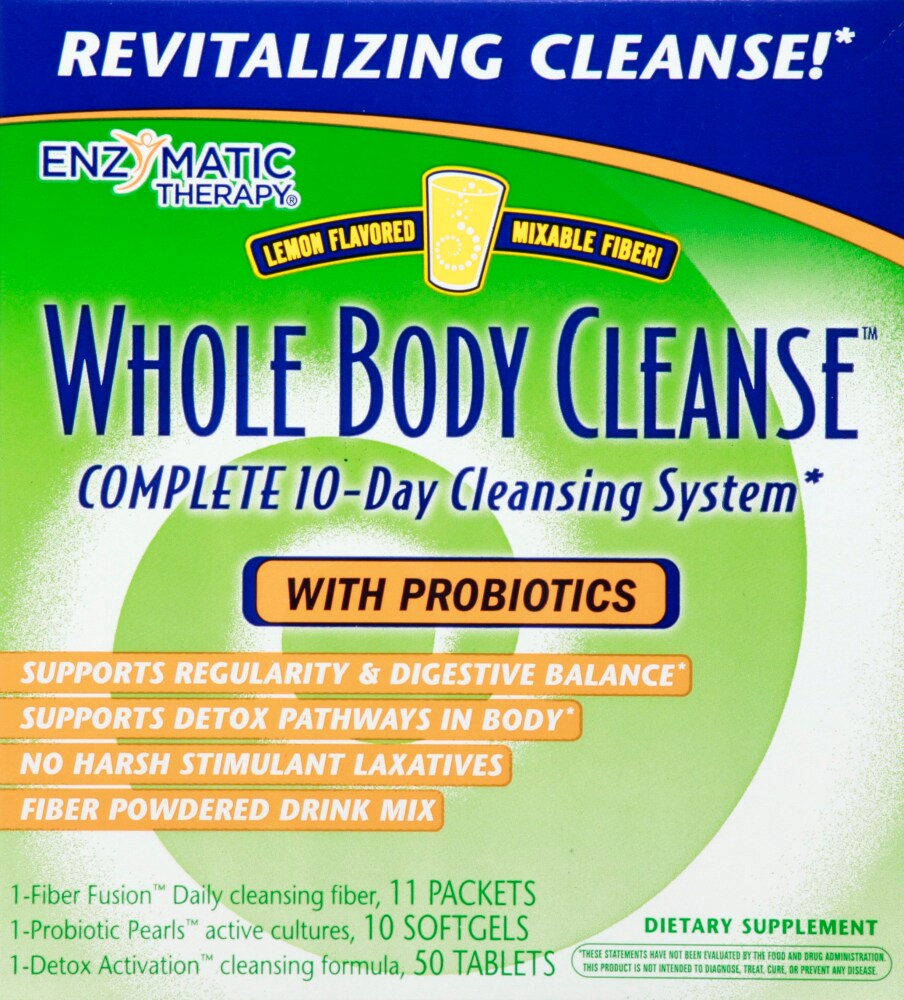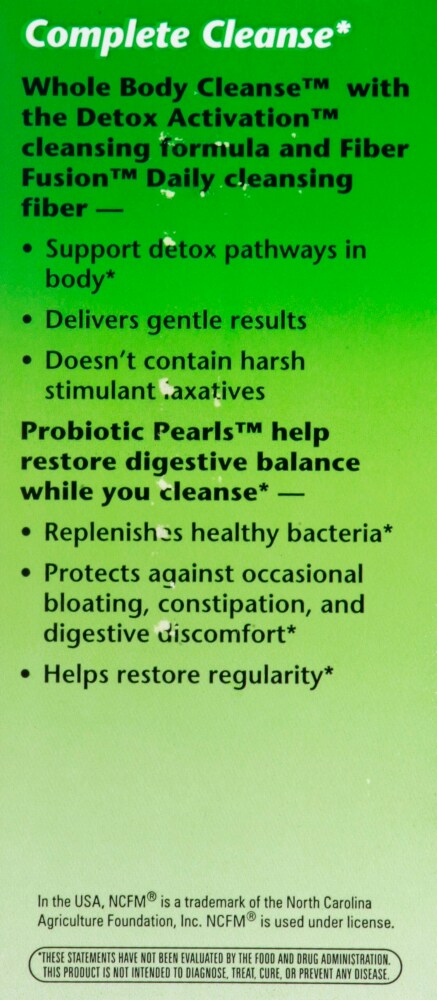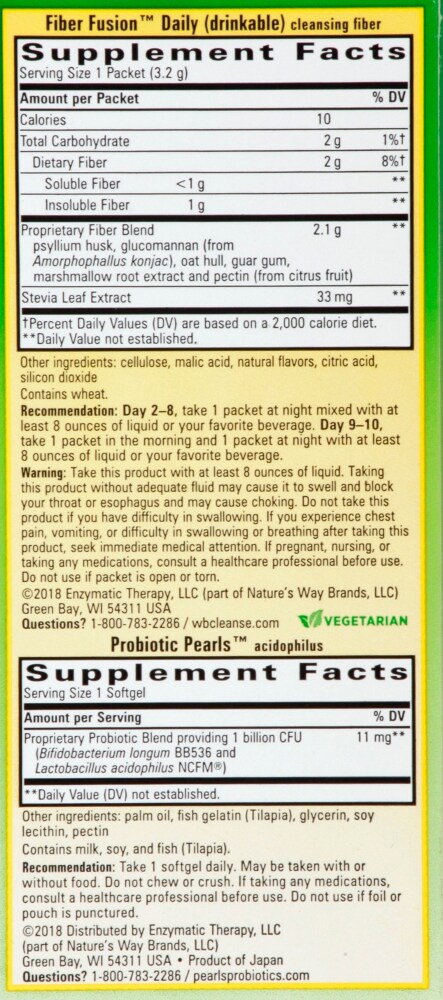 Enzymatic Therapy Lemon Flavor Whole Body Cleanse with Probiotics
---
Complete Cleanse
Whole Body Cleanse™ offers complete detoxification with the Detox Activation™ cleansing formula and fiber fusion™ Daily cleansing fiber -
• Eliminates toxins throughout the body
• Delivers gentle results
• Doesn''t contain harsh stimulant laxatives
• Helps renew your body from the inside out
Probiotic Pearls™ help restore digestive balance while you cleanse -
• Replenishes healthy bacteria
• Relief of occasional gas, bloating and digestive discomfort
• Helps restore regularity
Feel revitalized and in control of your health!
Kit Contains:
1 Fiber Fusion™ Daily cleansing fiber, 11 Packets
1 Probiotic Pearls™ active cultures, 10 Softgels
1 Detox Activation™ cleansing formula, 50 Tablets
*These statements have not been evaluated by the Food and Drug Administration. This product is not intended to diagnose, treat, cure, or prevent any disease.
---