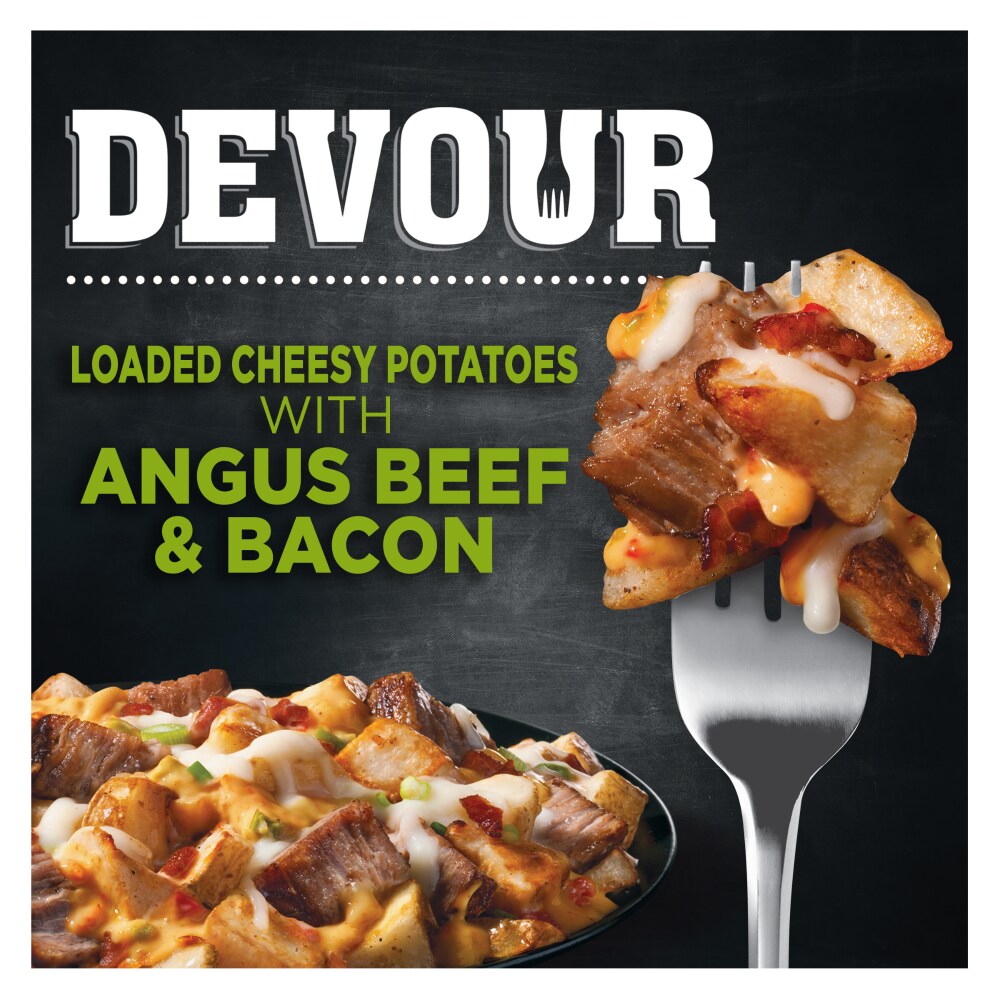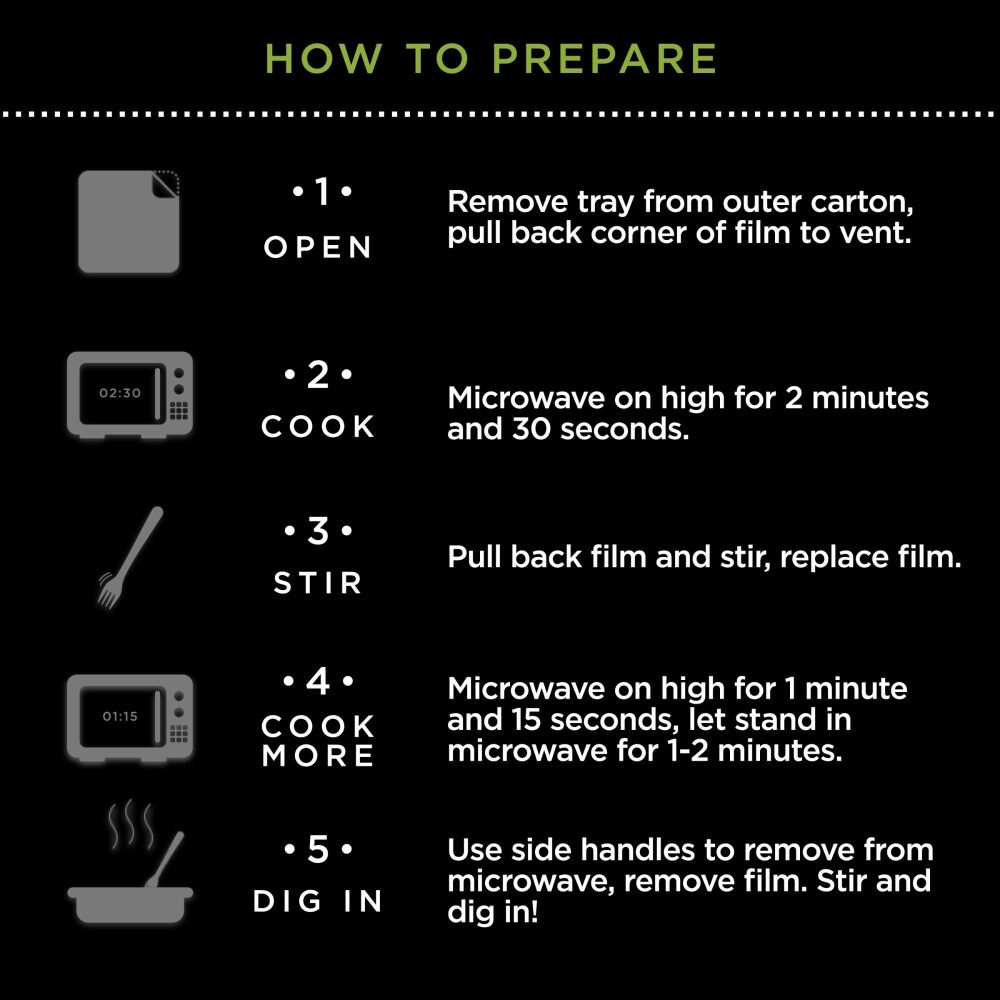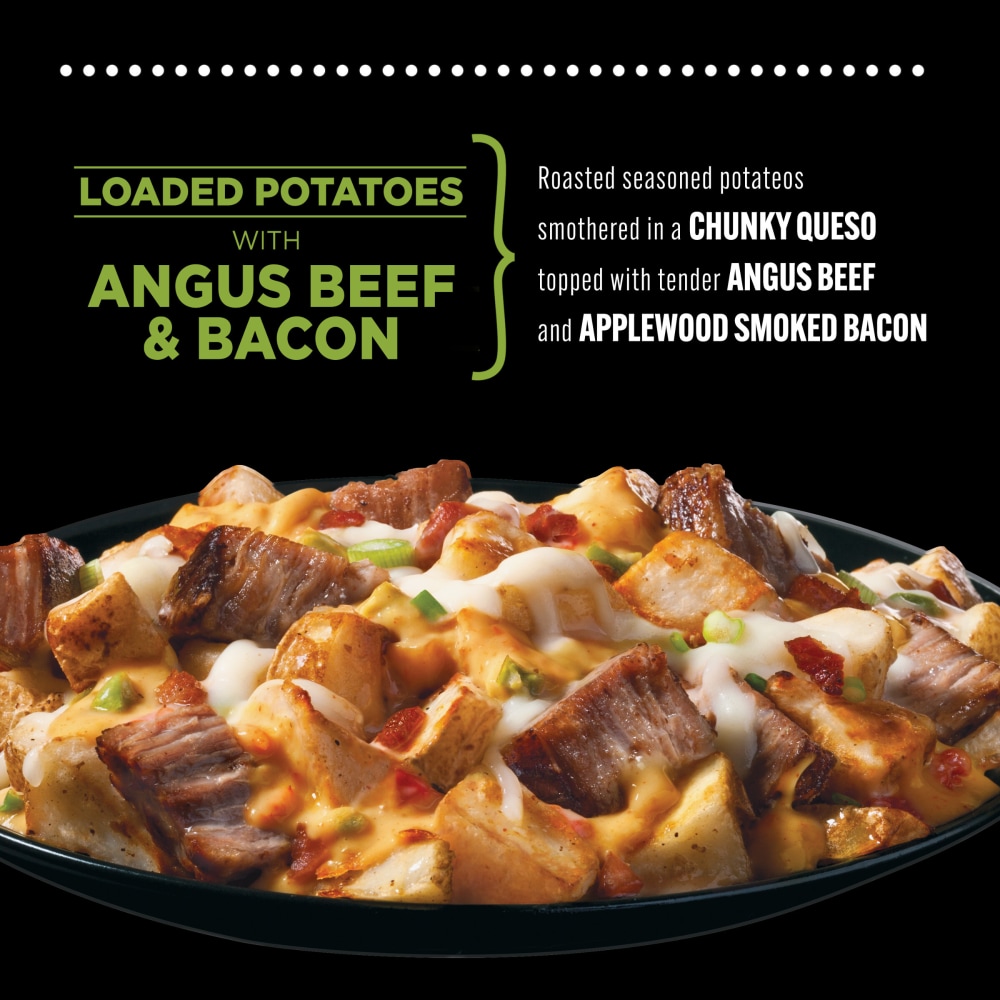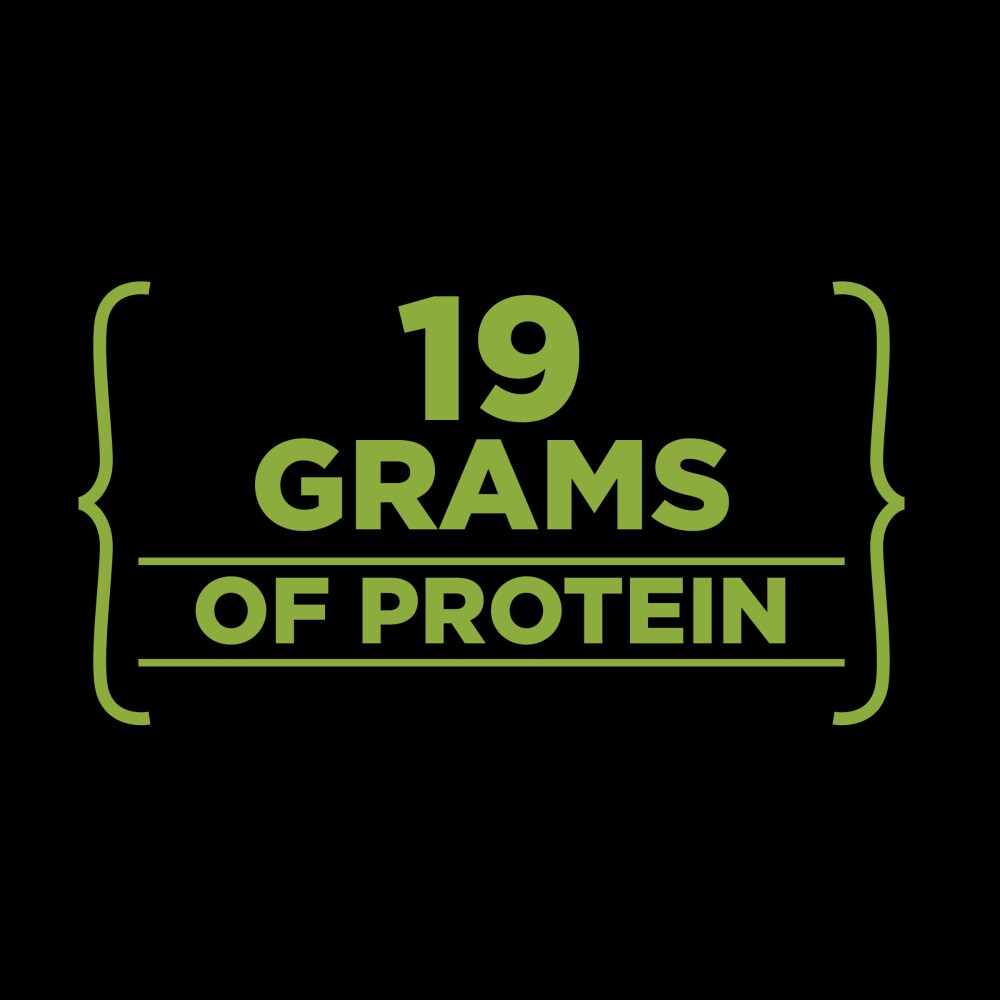 Devour Loaded Potatoes with Angus Beef & Bacon
Purchase Options
Located in Aisle 22 in Your Store
---
Tastes Ridiculously Good
All food should be mouth-watering. Period. End of story. So in each of our meals, we dial up the taste. Max out the flavor. Turn up the texture. Tender meats and creamy sauces. Crispy crusts and gooey cheeses. Spicy, smoky or savory, sometimes sweet. Always ridiculously good.
Show Your Mouth a Good Time
We've tricked out this bad boy with all the bells and whistles. First, we roast and season the potatoes up right. Then come the luxury options: Hunks of angus beef. Queso chunked with roasted peppers. Topped off with ample handfuls of green onions and crunchy chunks of applewood smoked bacon. But wait. We're not done. Just when you think it's maxed out, we melt on the mozzarella. Get a load of that.
---