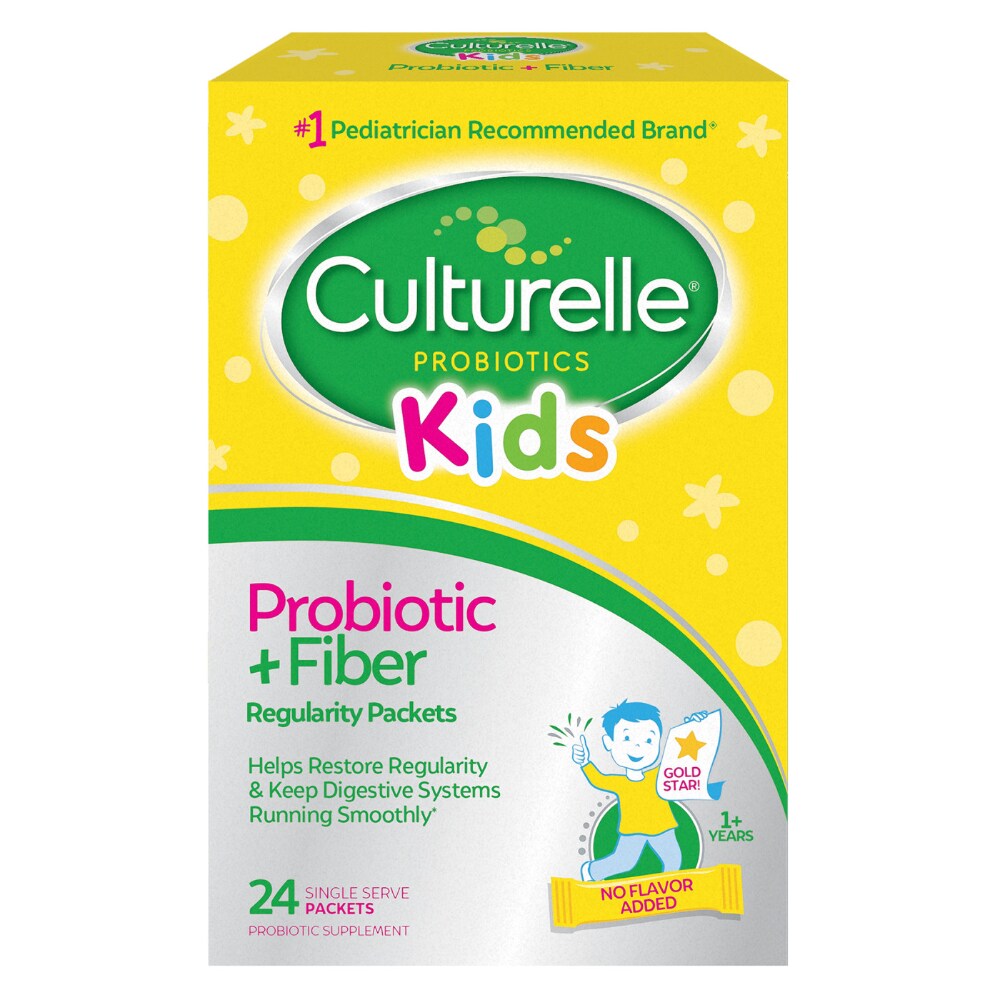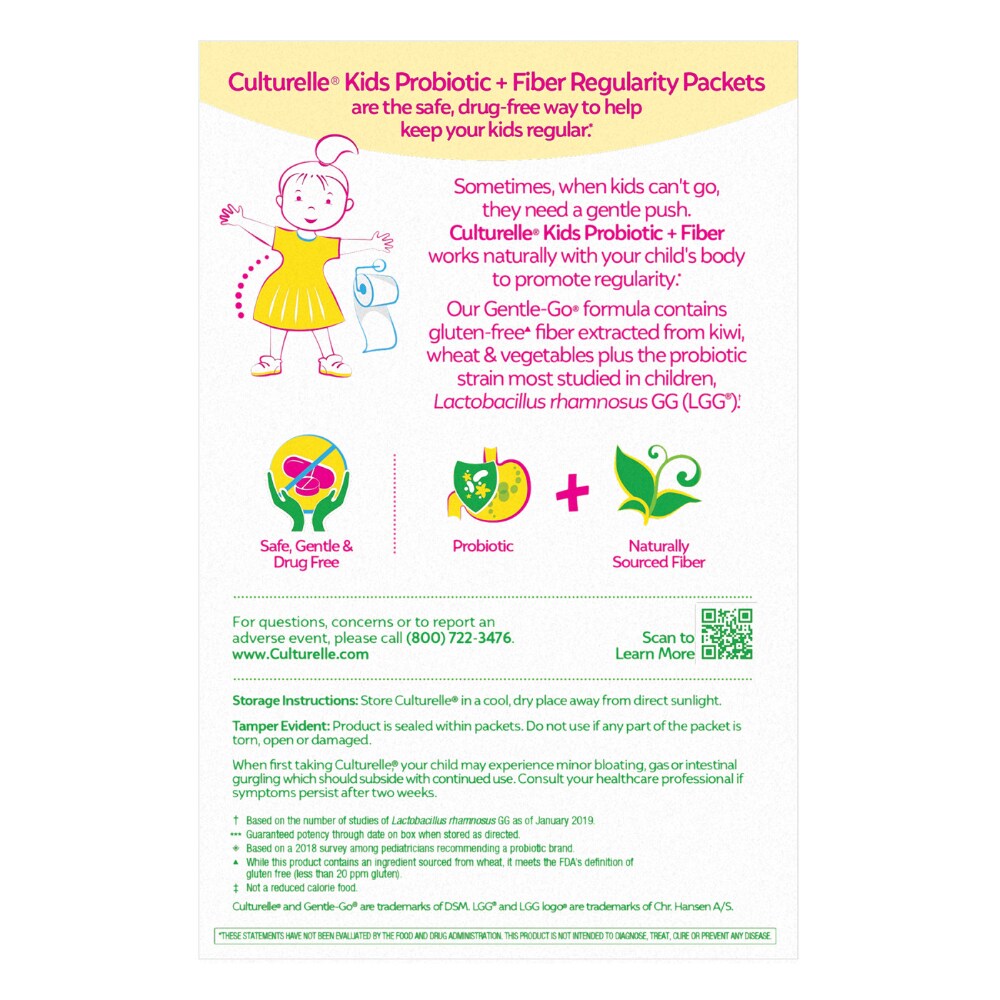 Culturelle Probiotics Kids Regularity Dietary Supplement Packets
When kids have trouble staying regular, they often feel uncomfortable. Culturelle® Kids Regularity Gentle-Go Formula provides a safe, gentle and drug-free way to help restore regularity and keep kids' digestive systems running smoothly, making it the perfect choice when changes in diet alone are not enough.
Probiotic & Fiber
Restores Regularity & Keeps Digestive Systems Running Smoothly
Gentle Blend of Fiber from Vegetable & Kiwi, Plus Probiotics
Gluten, Dairy and Sugar-Free
Safe & Drug Free
Each Flavorless Packet Contains as Much Dietary Fiber as 5 PRUNES!
---