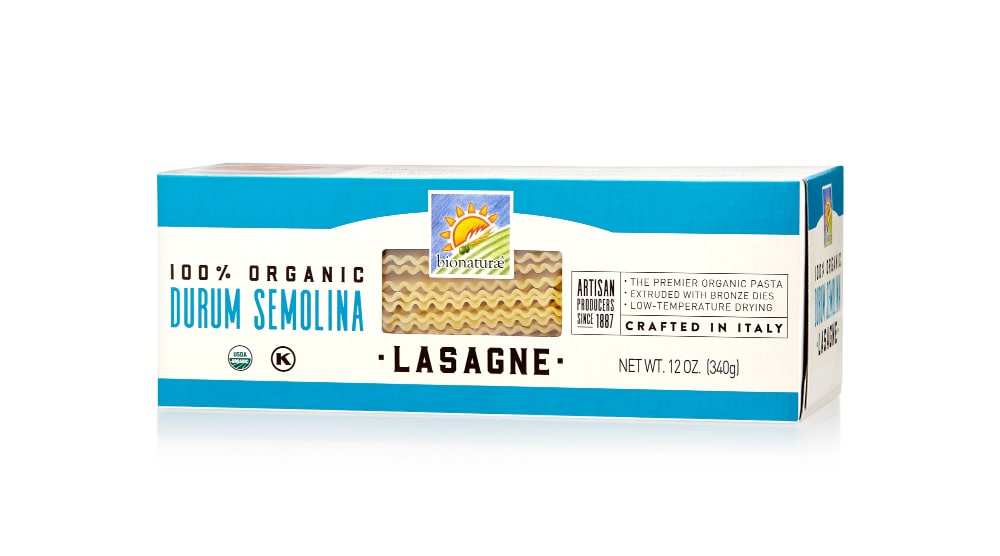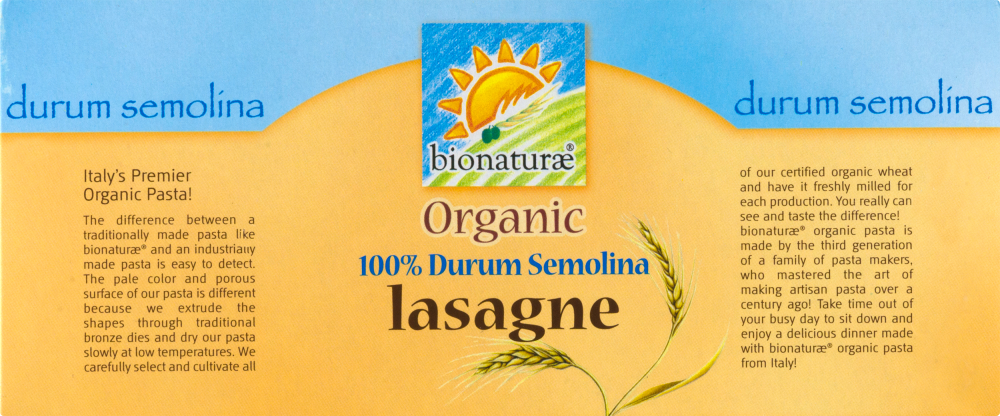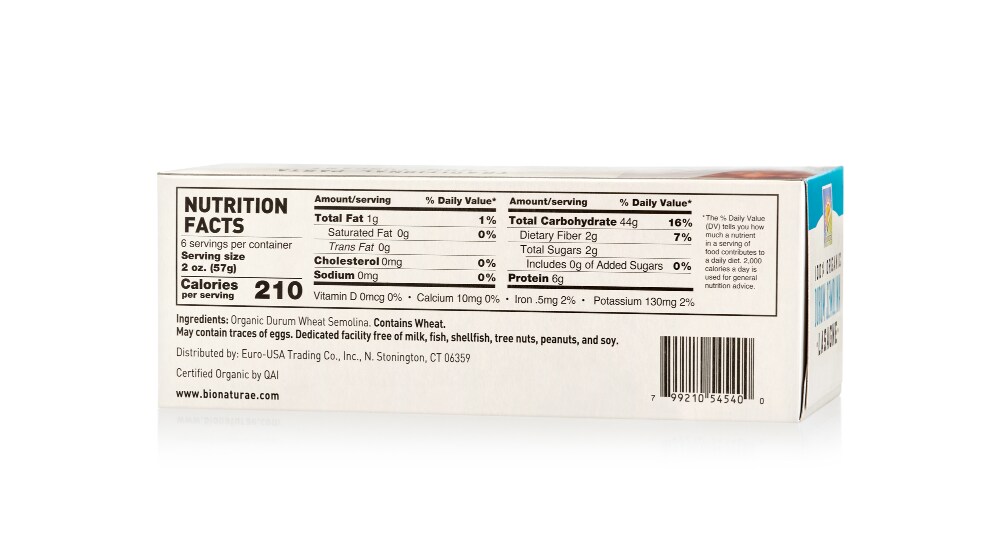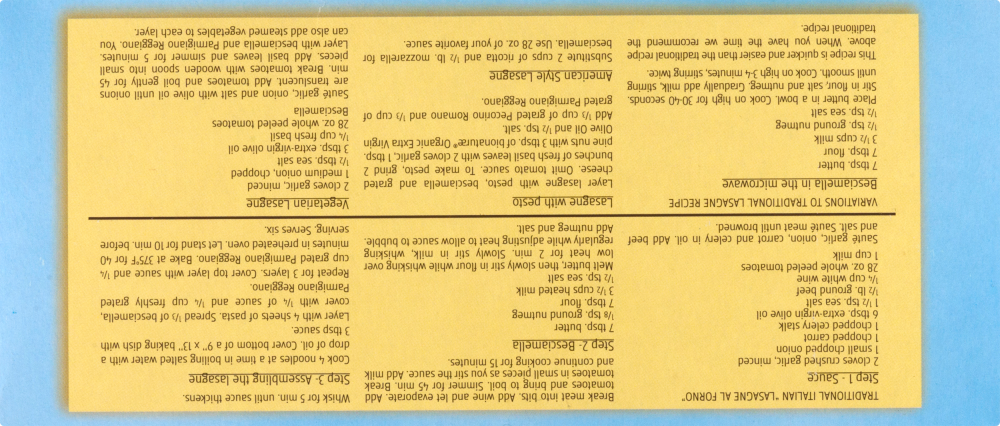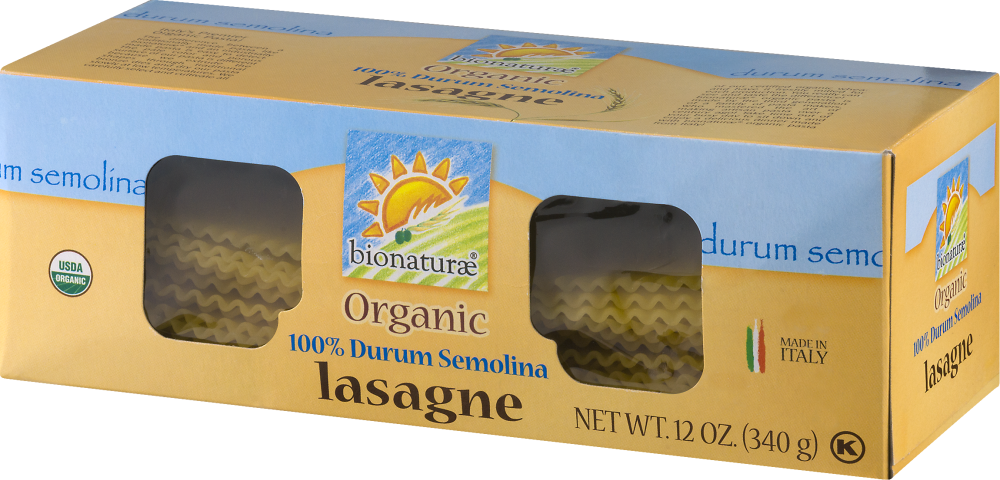 Bionaturae Organic Lasagne Pasta
Italy's Premier Organic Pasta!
The difference between a traditionally made pasta like bionaturae® and an industrially made pasta is easy to detect. The pale color and porous surface of our pasta is different because we extrude the shapes through traditional bronze dies and dry our pasta slowly at low temperatures. We carefully select and cultivate all of our certified organic wheat and have it freshly milled for each production. You can really see and taste the difference! bionaturae® organic pasta is made by the third generation of a family of pasta makers, who mastered the art of making artisan pasta over a century ago!
USDA Certified Organic
Made in Italy
Kosher
---