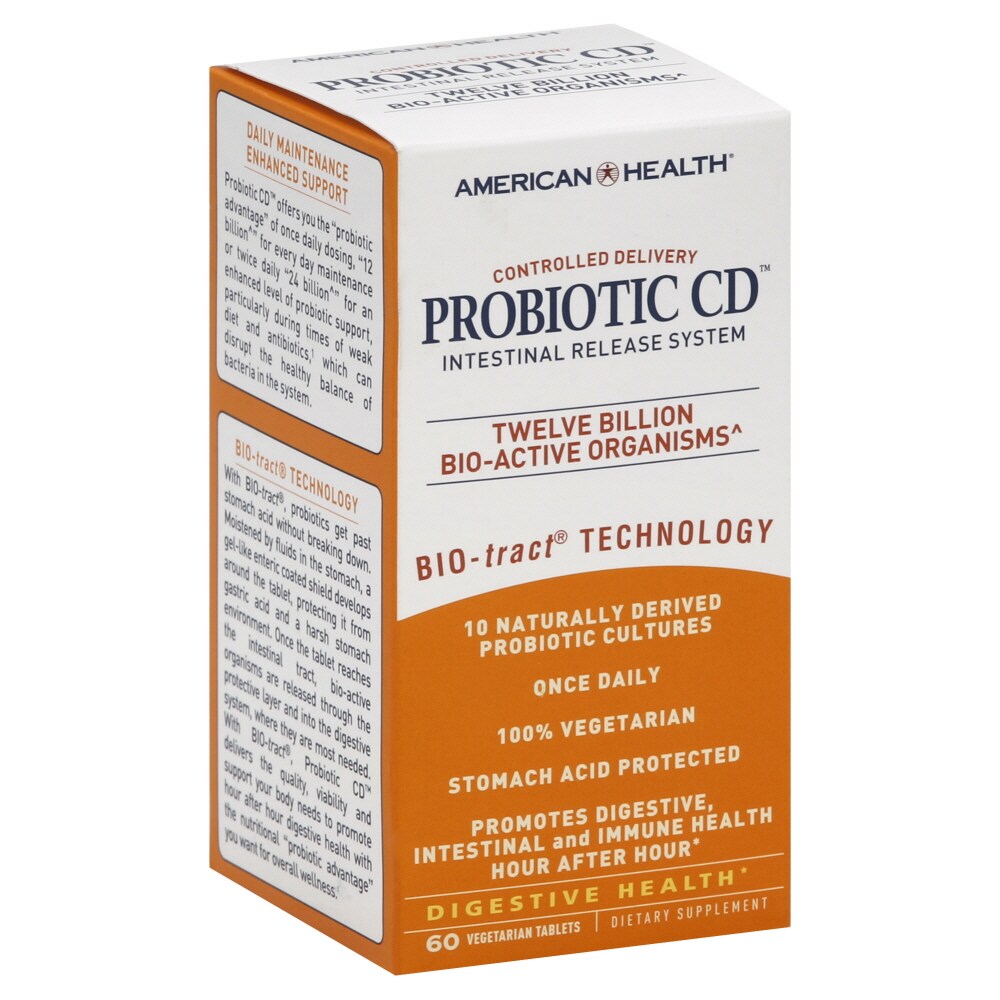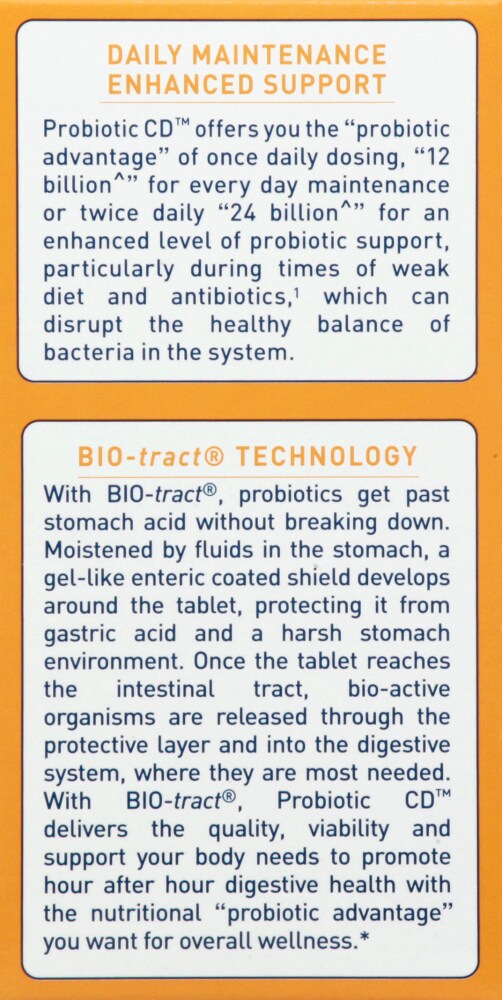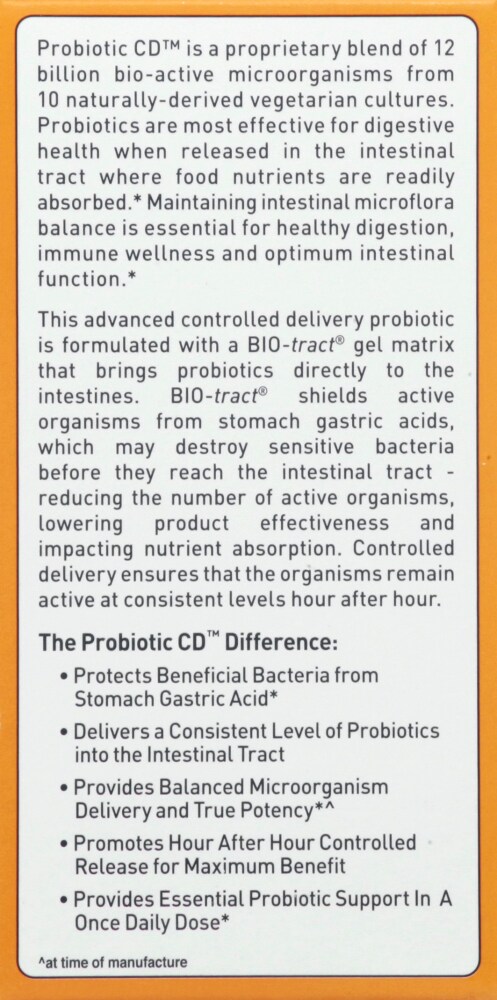 American Health Probiotic CD Formula Tablets
---
Bio-tract® Technology
With Bio-Tract®, probiotics get past stomach acid without breaking down. Moistened by fluids in the stomach, a gel-like enteric coated shield develops around the tablet, protecting it from gastric acid and a harsh stomach environment. Once the tablet reaches the intestinal tract, bio-active organisms are released through the protective layer and into the digestive system, where they are most needed. With Bio-tract®, Probiotic CD™ delivers the quality, viability and support your body needs to promote all day digestive health with the nutritional "probiotic advantage" you want for overall wellness.
Probiotic CD™ is a proprietary blend of 12 billion bio-active microorganisms from 10 naturally-derived vegetarian cultures. Probiotics are most effective for digestive health when released in the intestinal tract where food nutrients are readily absorbed. Maintaining intestinal microflora balance is essential for healthy digestion, natural regularity, immune wellness and optimum intestinal function.
This advanced, controlled delivery supplement, formulated with Bio-tract® gel matrix that brings probiotics directly to the intestines. Bio-tract® shields active organisms from stomach gastric acids, which may destroy sensitive bacteria before they reach the intestinal tract - reducing the number of active organisms, lowering product effectiveness and impacting nutrient absorption. Controlled delivery ensures that the organisms remain active at consistent levels hour after hour.
---